Carlos Reutemann was Gilles' first team mate at Ferrari. Now an Argintinian Senator, Lole remembers fondly his former Canadian colleague.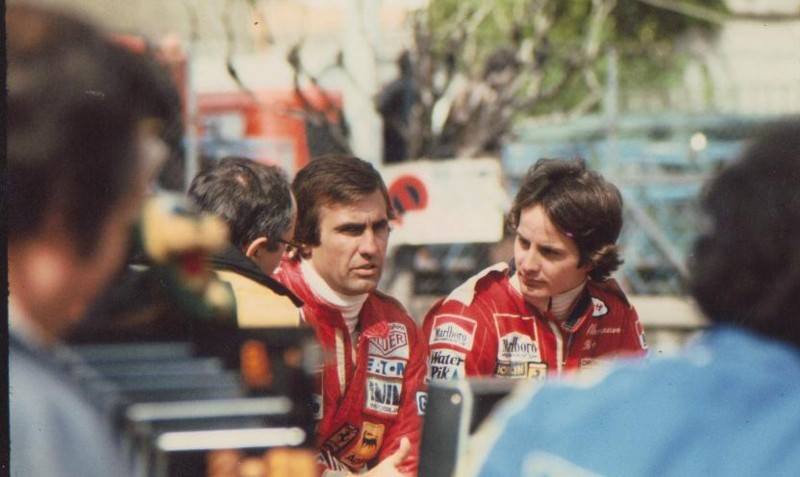 Do you remember Gilles' arrival at Ferrari?
It was at the end of 1977 when Niki stopped. Gilles was then signed for the next season. We practiced a lot together in Fiorano during the winter of 1977/78. We started to use Michelin tyres. We spent the whole of November and December and also the first days of January testing. We did the 1978 year together and we had a great time according my memories.
Did you like him?
Sure, he was a very nice guy. He was a bit shy coming from North...from Canada. What I appreciated most was that he was the first driver to come to the races with a caravan bringing all his family with him. I also had nice time with Joanna and the children. It impressed me how they behaved around the races while Gilles did his job in his Ferrari.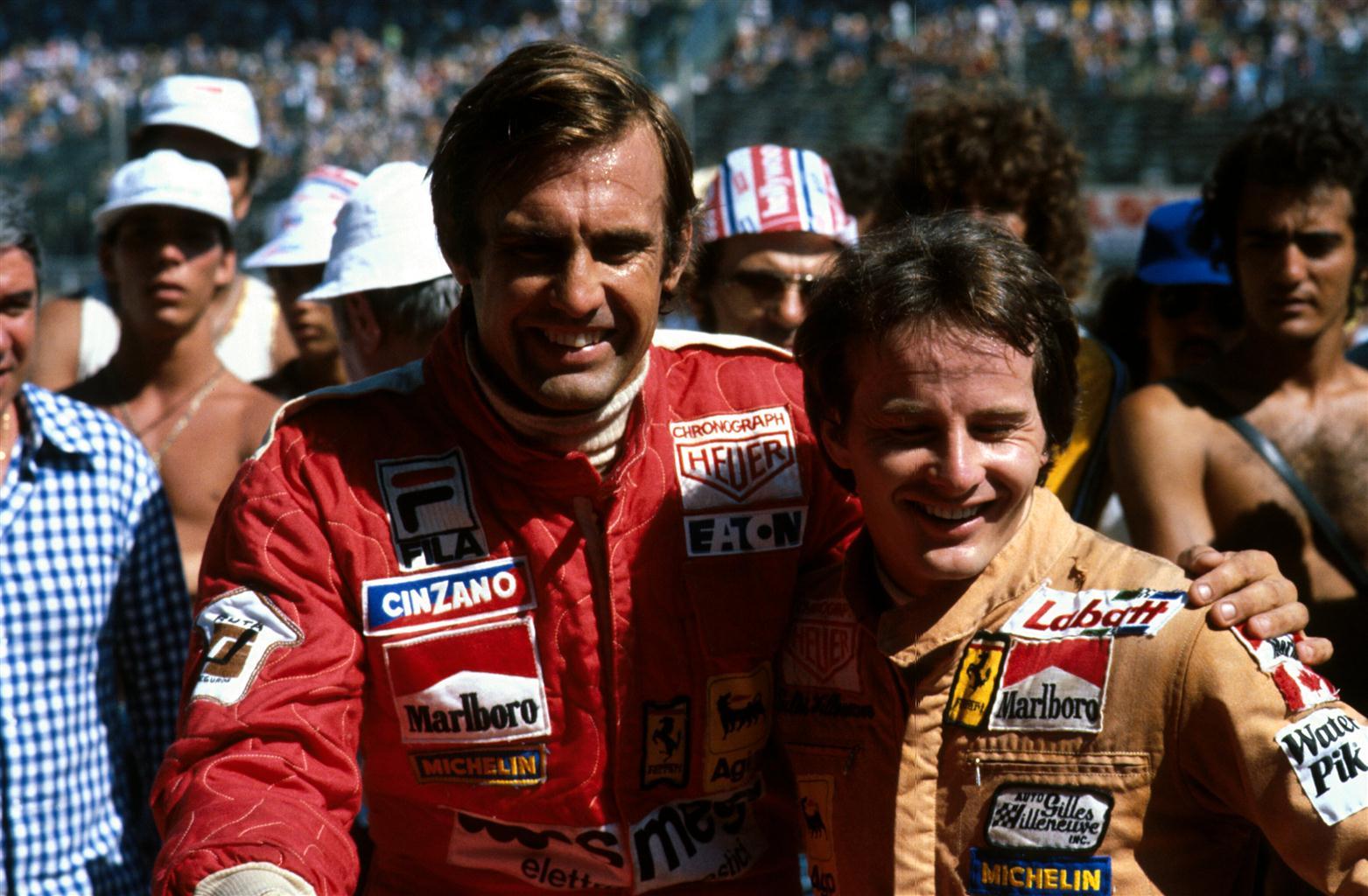 Inside the Ferrari team – Gilles had many accidents in the beginning. How was it accepted by the team?
Well, the biggest one, I think, was Japan in 1977. Suddenly people saw Gilles' T2 flying in the air. It was the first time Enzo Ferrari had a chance to observe a Ferrari car from the bottom! His crashes should have been trouble for him, but somehow Enzo immediately fell love with Gilles. When Gilles was in Maranello he spent a lot of time in Mr. Ferrari' office. I think for Mr. Ferrari Gilles was really a kind of son-figure, he loved him so much. I can't imagine him ever having any question about Gilles' accidents. He didn't care how many accidents Gilles had.
The next year in Long Beach Gilles crashed out from the lead. This opened the way for your victory. How do you remember this?
(Laughing). Oh, I do remember! We started from the first row.  The Brabham-Alfas of Lauda and Watson accelerated quiet quickly, but Gilles led into the first corner. I don't know any more about how was it went exactly, but definitely it was me who won and not Gilles.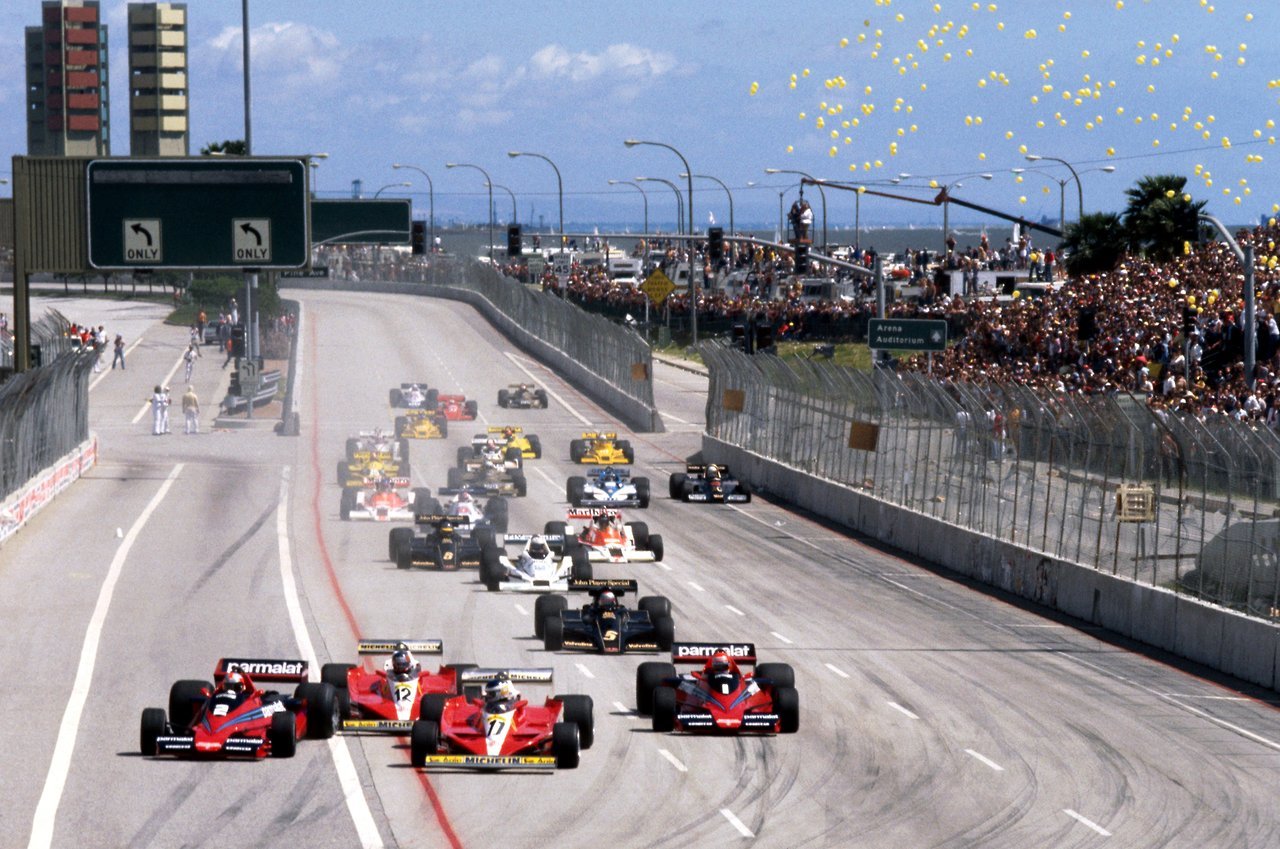 In your season together did you give advice to Gilles? Did he ask for your advice?
Well, this was a normal working relation. We spent lot of time in Fiorano. Everybody did his notes on the cars. What was the set up, that sort of thing. We exchanged data so we could see what worked and what didn't. Tomaini, the race engineer had all the data from the brakes, shock absorbers, springs, roll bars and the engines. There were no secrets. We all knew how the other car behaved. On his driving style: he was a natural talent, but what I noticed was he drove a lot sideways. I asked him about it. He said, "I was born in Canada where there are big winters. My mother drove like this, sideways. I learned from her." It was really spectacular but of course not always fruitful in  a Formula One car. Still, it was natural for him. 
How was your relationship after your Ferrari year together? Did you speak to each other regularly?
Yes, we spoke quite a lot. In 1979, for example, when he was in a good position for the championship. He was close to getting it, but I think he might have had a deal with Enzo Ferrari to help Scheckter to win the title and he was promised to get the next championship. Gilles told me about it openly as a plan for that year and for the future. I told him when a championship title is almost in front of your door you must grab it because you could end up without any other chance for it. And actually that was the case.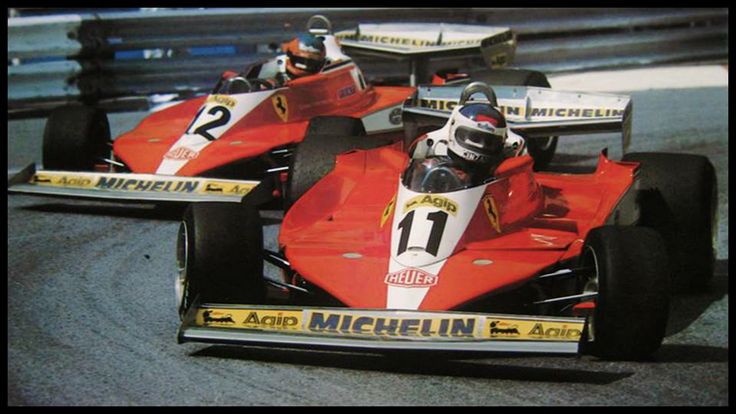 Another famous race was Jarama in 1981...
(Laughing). Yes, yes! It was impossible to overtake Gilles there. The Ferrari turbo was so fast in the straight. His car was terribly slow in the corners, but in the long straight he just pulled away, I don't know, with at least 70-80 meters in each lap. We had no chance to overtake, it was a great win for Gilles!
What is your version of Imola 1982?
I think Gilles was upset because he remembered this deal of 1979 when he was promised the next possible title. I don't know the details because at that point I didn't race any more. But I am sure Gilles waited from Ferrari a very firm sign that he should win the race...this sign never arrived. Then came Zolder which was a huge shock for me as it was for many thousands.
Your most personal memory of him for you?
I think his win in Canada in 1978. He drove on the new Michelin tyres and he managed to get his first win in his home country. I was happy for him because it was a great, great day for him and also for the spectators.