This time former Michelin sport boss Pierre Dupasquier remembers Gilles Villeneuve answering my questions.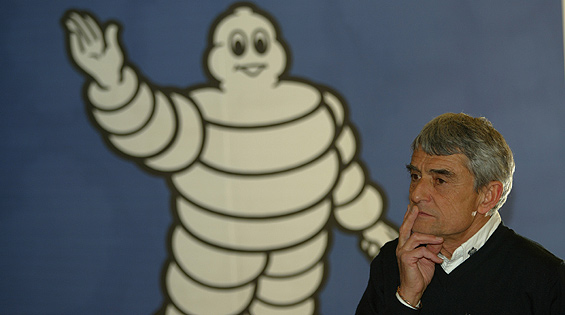 When Enzo Ferrari asked you after the Italian GP in 1977 to have Michelin for 1978 you both didn't know that Ferrari wouldn't have Niki Lauda for the next season - but a novice: Villeneuve. Was it a setback for you?
Absolutely not. We had a very difficult time with our friends from Renault since as tyres manufacturer, when the car doesn't perform and when you have only one machine, no one knows what is wrong. Then having the confidence of E. Ferrari, who I used to know from the Daytona tyres business, was definitely a fantastic opportunity for us.

What was the opinion on Gilles in the Michelin camp in 1978?
A tremendously talented young man who had just to learn how to win GP.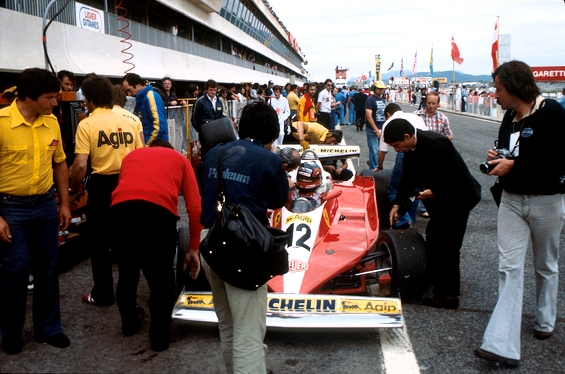 How good was he - compared to Reutemann, Scheckter and Pironi - in tyre front? Was he a good developer in tests?
Gilles was permanently at 100%. This has been a great value for us. There are two types of drivers: those always at 100% then the clock is significant and those who try to analyze and understand. Both are equally useful.
Gilles was very concerned about safety, also on the qualifying tyres issue. Did you discuss it?
No, Gilles had 100% confidence, even more than ourselves. He wanted just to know if the potential was one lap or two!
Personally did you get good along with him? What kind of relation was it?
Since we were with Mauro Forghieri his first contact in F1, my personal relationship with him was very close and very good, including with his family: wife and children.

Gilles had only 2 poles and 6 wins on his credit - do you think that with a more calm and calculated driving style he would have reached more?
Yes, definitely. With such a talent and determination to be the best, you just have to learn a little bit of patience!
MORE IN THE BOOK GILLES VILLENEUVE REMEMBERED - SOON IN 2014