Ercole Colombo is one the big names among Formula One photographers. A long serving witness with his camera who was and still is a devoted admirer of  Gilles Villeneuve.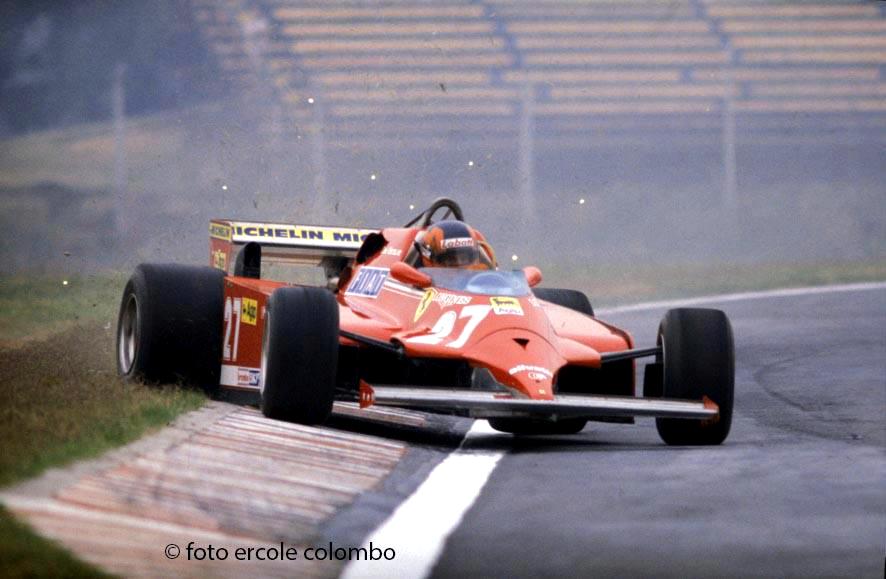 When did you first meet Gilles? What was your first impression of him?
I got to know Gilles in Pau, France on 5th June 1976 when the young Canadian arrived to race in a March 752 run by Ron Dennis' Project Four Racing. This was a round of the Formula 2 Championships which was considered real proof of the drivers who would reach Formula 1. Gilles had a reputation of being super fast and had a lot of success and victories in the North American Formula Atlantic Championship. He was a short young boy with a kind smile on his face who quickly showed he could drive through the narrow and punishing streets of this French city which was rightly named the "little Monte Carlo". The race was very prestigious. It has been said that Pau held the first Grand Prix in 1901. During the decades Pau hosted many F1, F2, F3000 and F3 races. In the Golden Book of Pau you can read the names of great drivers; Nuvolari, Fangio, Villoresi, Ascari, Brabham, Clark, Rindt, Cevert, Depailler, Laffite, Giacomelli, Cheever, Montoya, Hamilton and Grosjean and many others who have a prominent place in the history of car racing. Villeneuve arrived to a difficult circuit which he had no knowledge of, but immediately showed his ability in practice. In the race he retired due to a overheating engine, but he left his mark. An interesting coincidence was he raced number 14 which has been chosen by Fernando Alonso for the coming F1 season! We saw each other again when he made his debut at the 1977 British Grand Prix in Silverstone with McLaren. He managed ninth in qualifying and eleventh in the race despite a pit stop. This performance did not go unnoticed by Enzo Ferrari.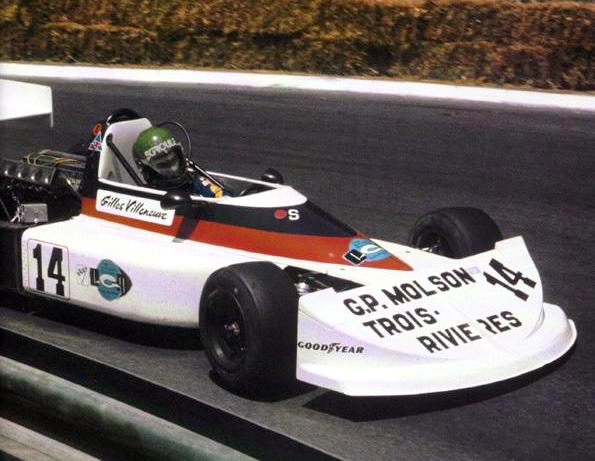 How was he accepted in Italy after Mosport and Fuji?
The unscheduled resignation of Lauda just before the Canadian Grand Prix allowed Gilles to become the number two in the Maranello team beside Reutemann. But his debut wasn't an easy one: he spun all the time in practice and also in the race and he retired in the end. Things got worse in Japan where he hit Peterson's Tyrrell from behind.  His Ferrari was launched into a prohibited area where there were many people. This tragic flight caused two deaths and many others to be injured. In Italy, the press immediately broke into a big cry that Enzo Ferrari had given one his cars to a 'reckless greenhorn' who was not up to driving a Formula One Ferrari. But Ferrari rejected all these accusations and confirmed Gilles for the 1978 season.
Italian media and Gilles - did they get along well?
Once this short period of Gilles disastrous debut passed, the relations with him were excellent. Ferrari had a driver who never looked back, kept on racing even when on three wheels and in his own way fired up the hearts of million of fans. The Italian journalists were in heaven with this little Canadian, a true racer. It was no wonder he was nicknamed "Aviatore" and more famously "la febbre Villeneuve".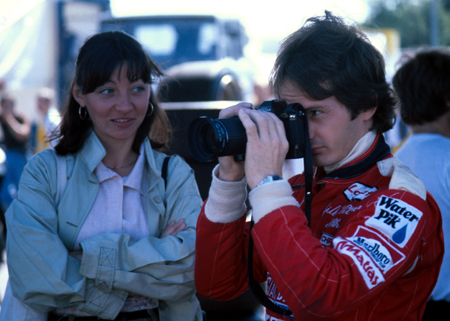 Was it easy to take photographes on Gilles?
Gilles loved photography. He was curious and he wanted to know why I used this and that objective. He often took my camera to looked through the viewfinder. He enjoyed keeping the shutter pressed on motor-drive until it ran out of film! He loved to see pictures of his car on the track.  He wanted to have a better understanding of the state or behaviour of the car during cornering.
What is your best shot on him?
For a photographer it was a sheer luck to have Villeneuve on the tracks. The drifting of the car, the spins or braking with the tires smoking were always highly possibile thus making all shots valuable.
Among the photos I have taken, two images are now considered "famous" Villeneuve images. The first is a controlled skid on the curb and the grass during practice for the Argentina Grand Prix in Buenos Aires in 1981. During three laps he brought his Ferrari to its limits and the grass threw sparks! The second photo I like as much is the famous kiss Enzo Ferrari gave Gilles the day after he emerged unscathed from his terrible accident during the Grand Prix of Italy at Imola. A single shot which shows the affection Ferrrari had towards Gilles. These two images are among those which come up immediately when you search "Villeneuve" on the web.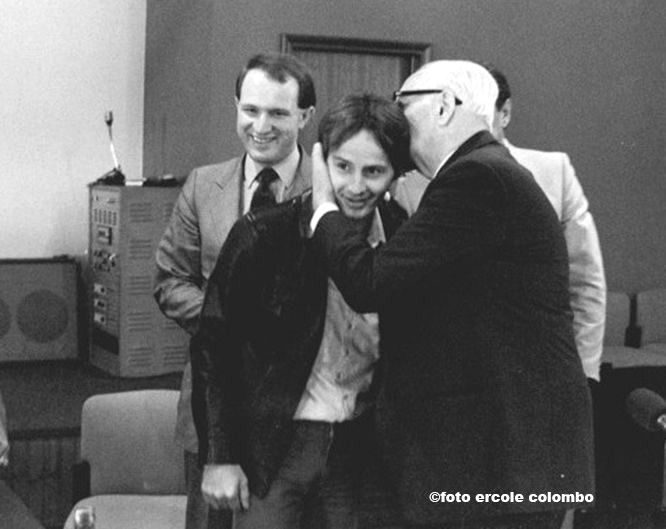 How was a Grand Prix weekend for you in the 80s? Is it different from today?
We call it still Formula 1, but the environment of the "circus" of the 80s and the current one is completely different. In the 80s F1 was a big family. Surely, desperate opponents on the track, but all friends after the chequered flag fell.  There was not any kind of hostilities. If you missed a spare part, you could often loan it from another team. In the evenings they all ate together or had a party. The next day, of course, on the track, they began the fight again. Today they are all hyper professionals, even young drivers have lost their smile, they are hidden in the motorhomes with their computer or an Ipad. They think only about fitness 
and they speak as little as possible with the media and fans. Those who are  available are rarities.
Some special memories with Gilles?
For Gilles I was the double of Jean Pierre Jarier and in fact he called me Jarier. I have a Canadian flag which he signed. He wrote on it that I was the double of the French driver. Something else we had the common was the passion for skiing. In 1982 I had the chance to ski with him for a few days in Sestriere. Even  on skis he did not know fear.  He always skied at full speed. One afternoon we tried a new trail off the Banchetta downhill. It turned out it was closed because a few days later the Italian Championship were to be held on that hill. We somehow managed stop just in front of a fence they had put there. I took a breath and turned towards the finish finish line. Suddenly I felt a blow on my left and I thought I'd hit some post I had not seen, however, it was Gilles who just hit me!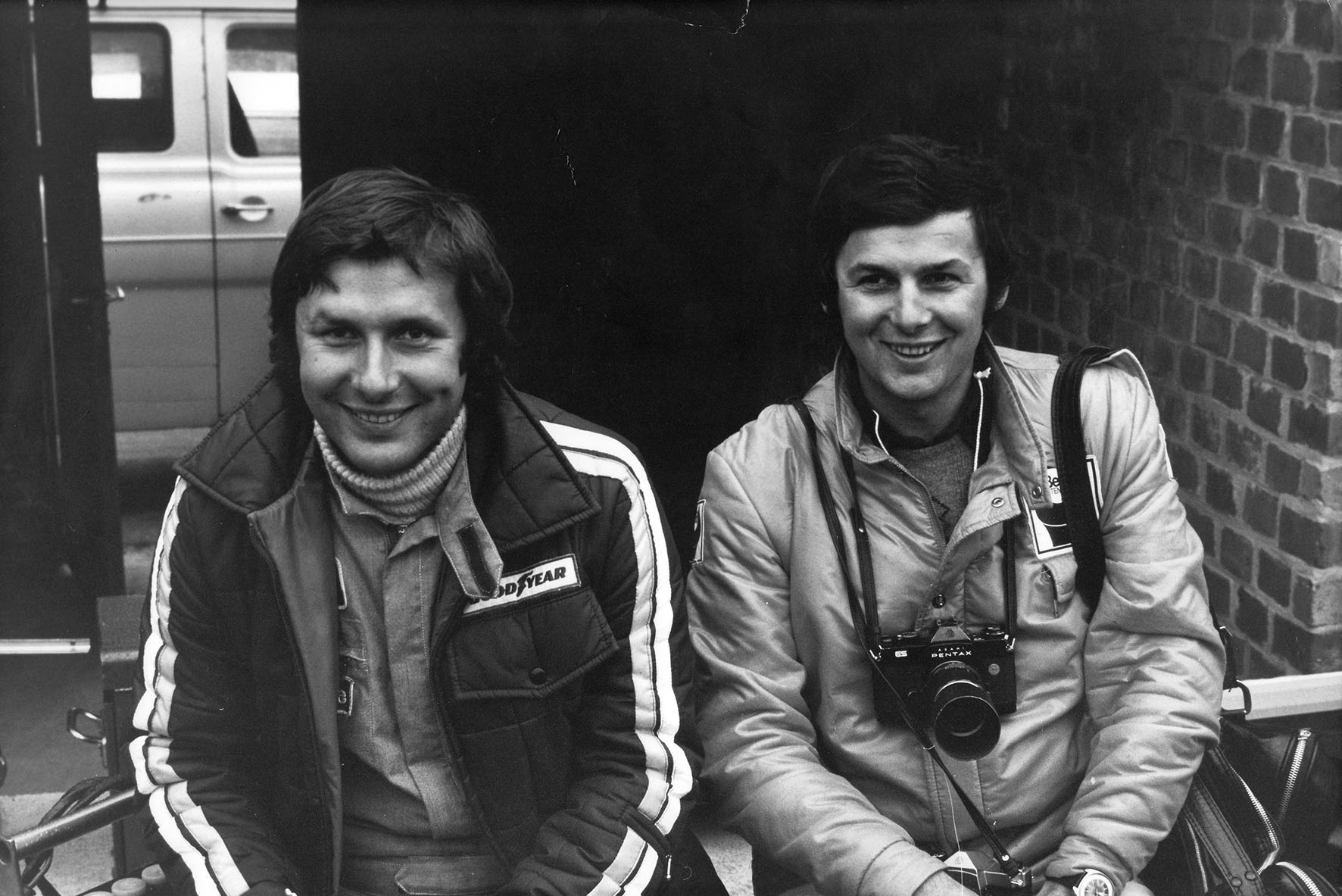 How did you see Imola and Zolder in 1982? What do you think of it today?
Imola was the prologue of Gilles's tragedy in Zolder. Only fourteen cars at the start which circulated among the hundred thousand spectators in the stands. 
The agreement was to do a little show for them and from mid-race on the best man would win. Villeneuve made the show by catching up and passing Arnoux in the Renault, then accepted the overtaking by his friend Pironi knowing who deserved the victory.  This is why he didn't closed to door in front of his team mate at Tosa. Pironi desperately wanted his first Ferrari victory, so he jumped into the lead and won. Villeneuve took this as a betrayal: he did not take part actively in the podium ceremonies and decided not to talk any more with his fellow rival. Until the race at Zolder, scheduled for two weeks later, it left him little time to clarify his position and cope with his anger and dilutions. On the Belgian track he still searched for revenge. Instead of this tragedy waited for him which put an end to the great story of the Canadian driver. Even today, I think that if there were more days between Imola and Zolder then Villeneuve's anger would have eased and he would have found some kind of rational response to what occurred at Imola. But his destiny did not allow all this.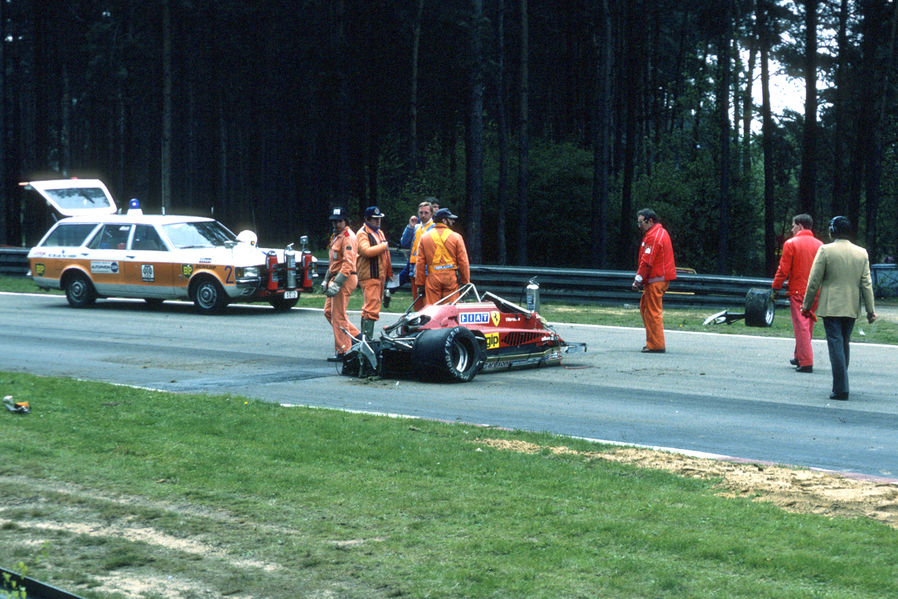 Why is Gilles a legend?
Gilles is a legend because behind the wheel of his Ferrari he made us dream. He produced extreme maneuvers which were almost impossible without courage and this is why he is still in the hearts of the fans. Even for the younger generations which hadn't seen Villeneuve live, the Canadian became a hero because on youtube everybody can watch his acrobatics.
You took many photographe of Jacques, too. How was it with him?
I saw Jacques, son of Gilles, grow up playing with toy cars out of their motor-home. Then I found a teenager. One day I climbed up to a place reserved for journalists at a test for Formula 3. It was his debut with that car and I saw that 
he had the right "handle". When he decided to race seriously I helped him to find sponsors for the F3 Championship. Jacques is a smart guy, reserved, a very good driver who was able to resist the great pressure from the media for the name he bares. He won it all, but he did not win the hearts of the fans as his father did.