Alan Jones, Formula 1 World Champion of 1980. He had many classic fights against Gilles Villeneuve. That's how he recalls the Canadian in 2014 from Down Under.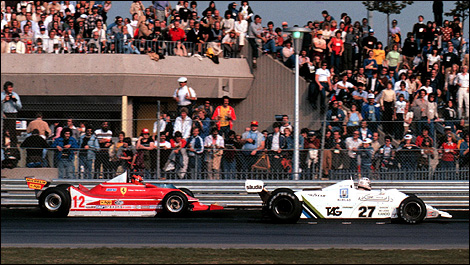 Lets start with 1977 when Niki Lauda resigned from Ferrari; there were a hint that you were considered as his replacement. Is there any truth to this story?
In 1977 I actually signed a contract with Ferrari. If they not able to secure Mario Andretti, I would get the drive. Then I find out Andretti signed for Lotus and we were then told they had signed Gilles. Every time I out-qualified the Ferraris in 1980 I would to wave to Ferrari .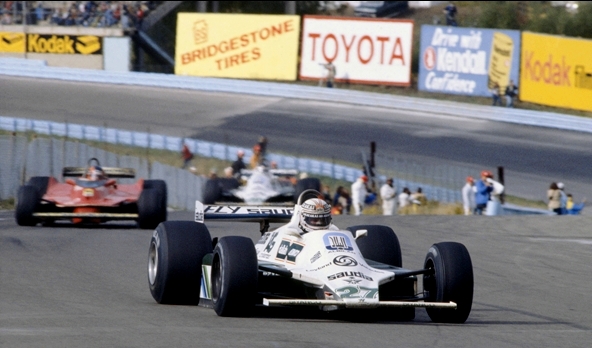 What is your first memory of the Gilles?
Well, I was fortunate enough to race against Gilles in a Formula Atlantic race. He was very talented and had great car control and a little reckless on occasion. I remember the 1979 race in Zandvoort where his back wheel was held on by a brake line. There were other people on the circuit to consider.
1979 was a great year for both of you. How do you recall this season?
The thing that stands out is the emergence of the FW07 being a great car that could fight for the lead for a number of Grand Prix. The points we got were not to my liking.
You had many classic fights; did you enjoy racing against Gilles?
Yes, obviously he was a tough competitor, if you passed Gilles you had to earn it. A classic duel in the Canadian Grand Prix I got faster when my fuel load lightened. We rubbed wheels into the hairpin and I got by, but he hung onto my exhaust pipes right to the end.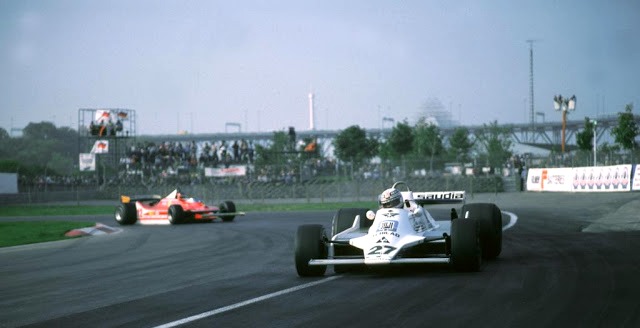 You fought in two epic Grand Prix, Holland in 1979 and Monaco in 1981. Could you describe them from your standpoint?
In 1979 Gilles spun off and knocked his back wheel off. He then drove all the way back to the pits on three wheels! Monaco for me was disappointing. I was leading then had a fuel starvation problem which we tried to sort out, but couldn't. It was a pit stop issue.
Was Gilles really special in his generation or just a daredevil driver who became immortal because of his tragic death?
He was special because of his car control. He did generate this aura because of his death. He was the perfect Ferrari driver always driving ten tenths.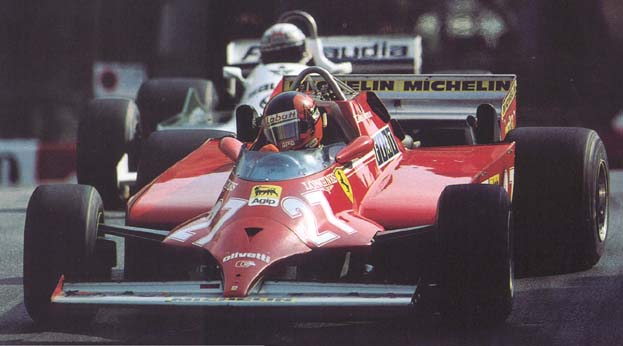 Did you get along along off track?
We met socially a little bit during testing. I never socialized much with anyone other than a few times with Hunt and Scheckter.
When you look back on your career and the great drivers you drove against, who are the most memorable for you and where does Gilles rank among them?
Drivers like Gilles, Nelson Piquet who was also tough to drive against, you could always race wheel to wheel with them and feel like it would work out ok.
When you heard of Gilles' death what did you feel?
Like everyone in the world, I was saddened by his death and we had lost a great F1 driver.
Down Under is Gilles mythic?
Tifosi Down Under love Ferrari and Gilles.
Villeneuve A Racing Legend!
Buy the Book http://t.co/dSK6XzxVPU