Derek Warwick, currently president of the British Racing Drivers' Club, was a young fellow driver of Gilles Villeneuve in 1981/82. He was the first to arrive on the scene of Gilles accident in Zolder. Also he was the first to try to help him.

Before you entered Formula 1 in 1981 you watched the races on TV. How did you see Villeneuve and what he gave to the fans on the track?
He was somebody who had such imagination, such style, such great determination at all costs. He was idolized for his passion. He was loved by so many people and he made a big impression on a lot of drivers of his era.
Was he a hero figure to you?
If you ask this question when I started Formula 1, I would say he probably was a kind of hero because he was somebody you looked up to. If you asked this question today then I may have changed my mind slightly. I think some of the things he did were outrageously dangerous. In hindsight I'd have to say he pushed the boundaries of safety too far sometimes.
In Imola 1981 you had your Formula 1 debut with Toleman. Gilles was on pole and also led the race. How do you remember this weekend?
I don't remember much of the race because we didn't qualify and we went home early. For us it was a non-event. It was our first Grand Prix though and very special for us. I do remember watching the Ferrari and Gilles preparing for the race and wishing I could be like him one day. I also remember clearly when he arrived on Thursday in his helicopter. He did things with it most people would not imagine doing. He almost looped the helicopter. I thought this man may be a little bit crazy and bit of a daredevil. I thought if he wasn't more careful, one day he would hurt himself very seriously.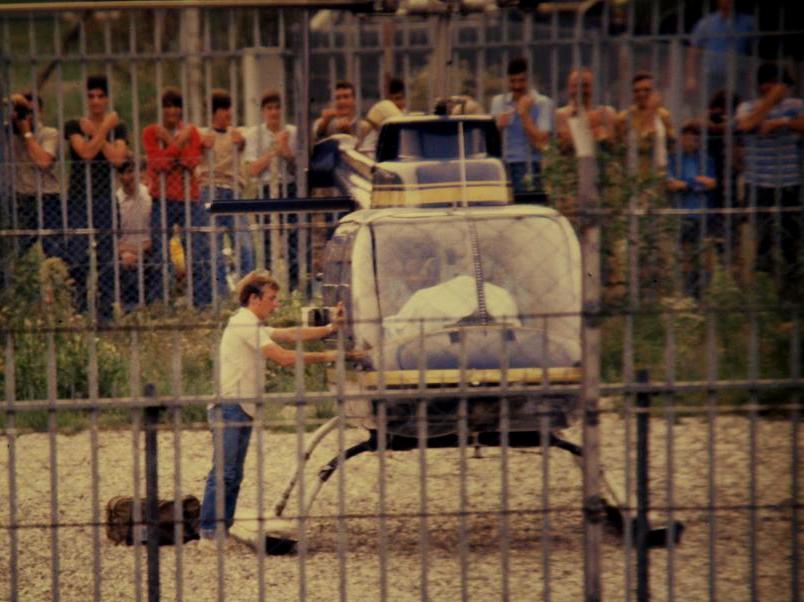 Did you have any personal contact with him once you had arrived in Formula 1?
I had little contact with him other than in South Africa in 1982 when we had the drivers' strike. What surprised me I was a nobody, a new boy to F1, my car was not competitive so I was not competition for him, but I remember him sitting down with me on the mattress in the middle of the floor where we were striking. He was talking to me like I was just like another racing driver. What sticks with me is his humanity.  He was a very human person. He never thought of himself as a superstar. He just came across as a nice, humble person.
At Imola in 1982 the race had only 14 due to some of the teams boycotting the event. What memories do you have of that event?
I just remember the controversy over Pironi's win. You have to believe Gilles thought that there was an agreement between him and Didier. If anybody knew Gilles they would know he was a very honest man and he felt very hurt by what happened. Of course most people blamed Pironi for what followed later in Belgium. Gilles was so upset with the way Pironi apparently reneged on their deal. Since then one can read so many things about this incident and it's not as simple is as everybody thinks. There are also people who say Pironi had every right to win the race but Villeneuve for sure never thought that way.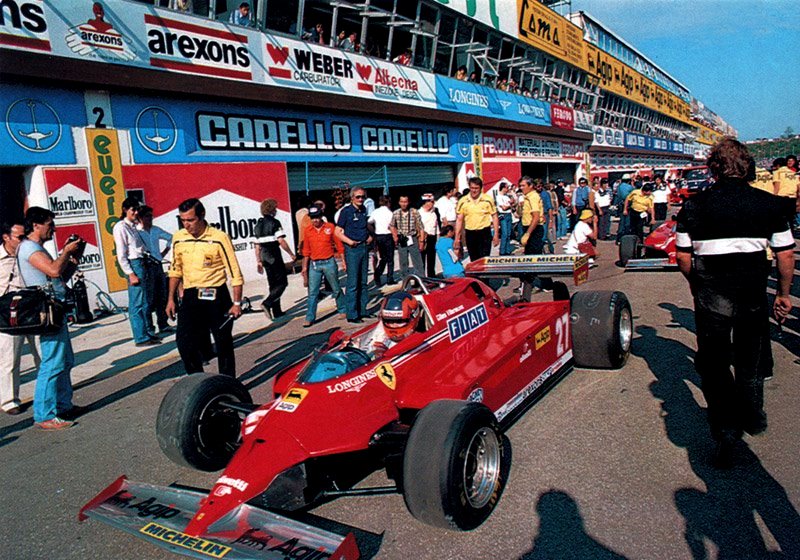 As a race steward of the FIA, you sometimes have to deal with team orders. Was it different in the 1980s?
I think there were always agreements within the teams between drivers. The most important was you can race but don't take each other out and end the team's race. There are certain times when you are asked as a driver to hold position. That was in the 1980s, in the 1990s and also today. In Bahrain this year the duel between Hamilton and Rosberg was too dangerous. It showed a sign of stupidity because if both drivers were out of the race it might look good for the television audience, but at the end of the day you have to show more responsibility to the team and the sponsors. Mercedes was very lucky.
In Zolder when Gilles had his accident you were the first car on the scene. What did you find?
I remember coming through the chicane and seeing the mess. There was a car severely damaged in the middle of the track in front of me. I stopped my car on the side and ran to the Ferrari to help Gilles. It looked really quite horrific, but I found out he was not with the car. That surprised and frightened me. I turned around and saw Gilles crumpled in the catch fencing, his helmet was off. I crossed the road to the catch fence and I tried my best to get him out of the fencing before the medics arrived. For me… he looked dead. I mean, he was blue and he wasn't breathing. Then the medics arrived I just let them through. I remember walking back to my car and getting in and driving back to the paddock. I then went into our team motorhome and just cried and cried and cried. I knew that Gilles wouldn't make it.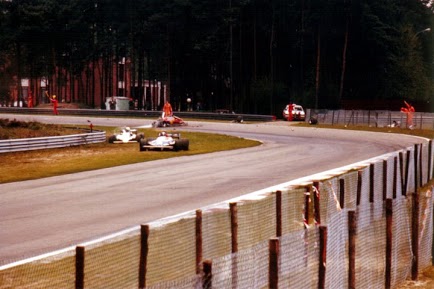 How did this effected your career?
That was the first time I had held another driver in my arms after a bad accident. It had a very strange effect on me. There were many times you lose a fellow driver, but normally it is not that close to you physically. This was different. I was right there with him. During my career I have lost some 13 drivers in different formulas, including my little brother. I can't say we get used to people dying because you never get used to it, but you get used to handling the emotions of somebody dying. I remember we went back to the hotel in the evening that day in Zolder.  My wife was with me and I was still very upset and crying.  We heard the news that Gilles had passed away – but the next morning I woke up, had a shower and got ready to go to the track to race.  My wife just could not understand how we could go back the track where somebody had just lost his life. The incident is still so vivid in my mind. It was that day when I learned how to completely lock away any bad thoughts, bad memories and bad pictures. I found a way of creating a little safe in my brain where I would lock things like this away until the end of the race. Then, and only then would I allow the emotions to come trough.