Five-time Grand Prix winner and runner up in the "nightmare" 1982 World Championship, John Watson moved on to commentate on Formula One for the Eurosport. In true John Watson fashion he has a firm opinion on Gilles Villeneuve.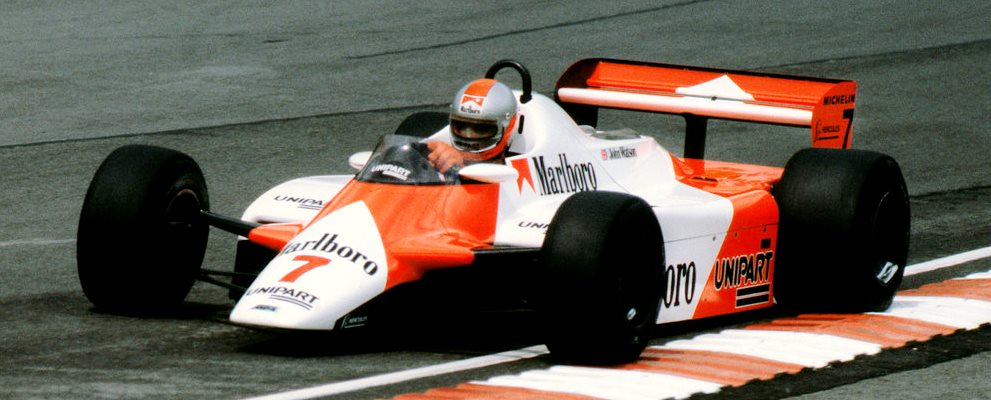 In 1977 at Silverstone Gilles Villeneuve appeared in Formula 1. At the time you were with Bernie Ecclestone and the Brabham-­Alfa Romeo. You led this race but went out with fuel supply problems. Did you notice the novice at McLaren?
Not particularly. I mean, I was aware of what he had achieved racing in Canada. James Hunt had mentioned him as having very good talent. But that stage my focus was very much on my particular role at Brabham. I led the race but did not finish so I was disappointed with that outcome and I didn't think about a newcomer.
There were reports that you were being considered to replace Lauda. Is that true?  Were you contacted by Ferrari?
Ferrari always had people in the pit lane who came to you saying, Mr. Ferrari might have an interest in you, please, let us know if anybody else approaches you. We would like to have an opportunity to talk with you. It was like that with almost everybody and there was nothing unusual with that. But there was never a formal approach made to me. Frankly, I was with Brabham. We had a good engine and a good car. We just needed more reliability. In actual fact Lauda was coming to Brabham in 1978. This indicated that Niki maybe felt the same as me.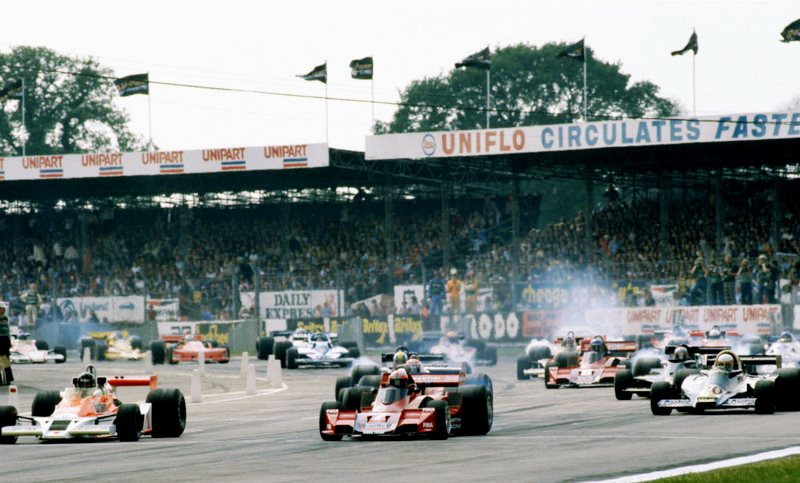 Were you surprised that Ferrari picked up Villeneuve instead of Andretti or Jones?
Well, maybe they saw something which they thought going to be very good for Ferrari. They took a young guy who was very fast. Andretti was an established driver but his future was going to be with Lotus. He already knew what development Lotus had done and we didn't know about this at that time. Alan Jones surely was an option and he had talks with Ferrari, but they opted to go with Villeneuve, which I am not sure was the right choice. Alan Jones would have been an effective driver and certainly he wouldn't have crashed as much as Villeneuve did.
Was it a concern for you and your fellow drivers that this new boy was crashing and flying off all the time?
This is nothing new in Formula 1. You have often this situation when you have a young driver coming into a good team. You have to accept and consider, everybody out on the circuit. Villeneuve was obviously naturally very quick, but already in Japan 1977 he had a big crash where some people died.
Did you discuss him inside your team in 1978?
No. The driver who was catching more attention in 1978 was Riccardo Patrese. At that stage Patrese was the man who resulted in more concern than Villeneuve.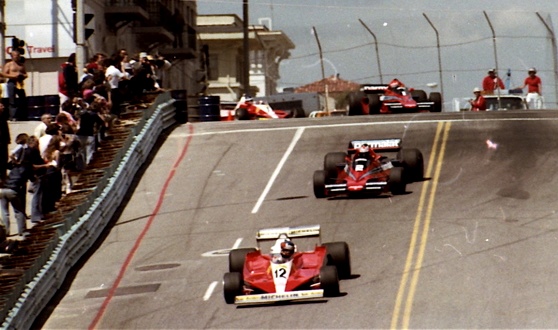 In 1979 Gilles scored his best result in the Championship finishing 2nd behind Scheckter. Was he good only for a quick lap and some wins?
I truthfully do not know. But the performance that Scheckter at the wheel of a Ferrari gave was a true Championship performance. In the end of the day, the team has to support the driver who is in a better place to win the Championship. Gilles was very spectacular, in Dijon for example, where he fought with Arnoux, although this style of driving is not what I considered to be Formula 1. Then in Zandvoort where he had a puncture and drove a whole lap with the car dragging its rear with bits of the bodywork coming off… These things are great for the spectators but a team has to look to the best driver who can win them the Championship. I think they thought that Villeneuve's day would come, but in 1979 Scheckter was the man who was going to win the title for them.
By this time you had already driven for McLaren and you were a member of the Marlboro World Championship Team as Villeneuve was. Did you have common occasions like press conferences or any personal contact with him off  the track?
Not particularly. Gilles was a younger person than me. The people I was friendly with were all my age, so I didn't have really a huge amount of contact with Gilles.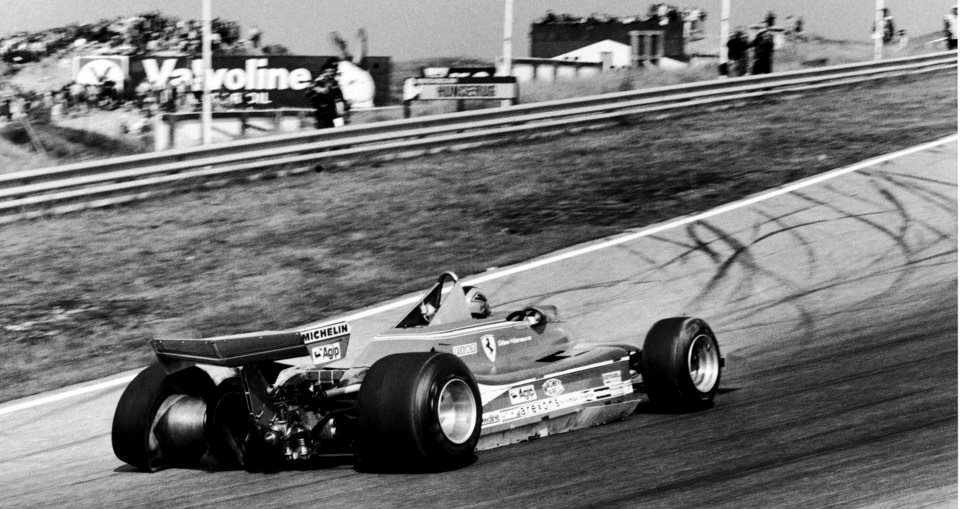 There are two particular races during 1981 I'd like to talk about: In Jarama Gilles won after leading a train of five cars within 1.24 seconds. You could have spread a blanket over them.  What do you remember of this Spanish Grand Prix?
I was one of the drivers who could overtake. I overtook Reutemann and got into third place. Villeneuve's Ferrari was not handling at all well, but in Jarama he was able to use the strength of the car and it's great straight line performance.  It was because of the Ferrari turbo-charged engine. He was able to open up enough time between himself and Jacques Laffite and nobody could catch him. Jarama is anyway a very difficult circuit to pass on. Nevertheless, it was an outstanding drive, in a pretty awful car handling-wise. If I could have got ahead of Laffite I like to think I could have challenged Gilles, too. But I didn't have enough time for that.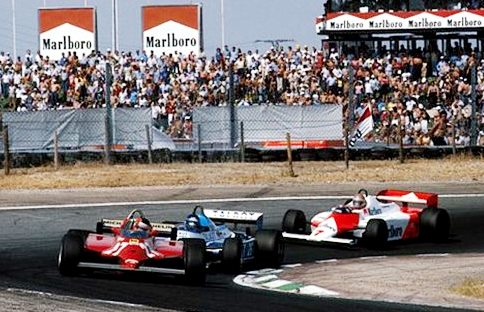 There are pictures where you are all waiting on the podium for King Juan Carlos. You all look exhausted. What did you talk about in these minutes?
Obviously that was a very close finish for the first five cars. I can imagine everybody said if I could have overtaken I would have won the race. Actually, if any of the four cars behind him would have been able to overtake him they would have certainly won the race. But he was able to get enough advantage that he could go slower in the corners, accelerate hard on the straight then go slow in the corner. That was the nature of Jarama as well. It was stop­go, stop-go for everybody behind Villeneuve. Monaco was an other outstanding drive by Villeneuve for sure. The other fact I need to tell is that his teammate, Pironi, in the 1981 Ferrari, didn't match the performance of Villeneuve. He was nowhere. That was Gilles' strength. In a bad car he could produce a very good performance. Pironi just struggled in that car.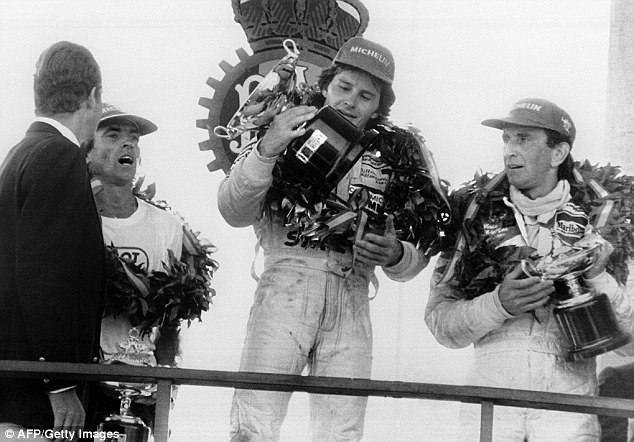 The second race was Silverstone which you won – but you almost crashed when Gilles spun on the second lap.
Well, Silverstone was a shit, wasn't it? I called it, he was driving like hyperactive child. That was an accident which shouldn't have happened. That was the problem with Gilles: if he'd had somebody who could explain to him how to use his talent more productively he would have achieved much more, and secondly, he'd probably even be alive. But he choose to drive the way he did and did what he wanted to do.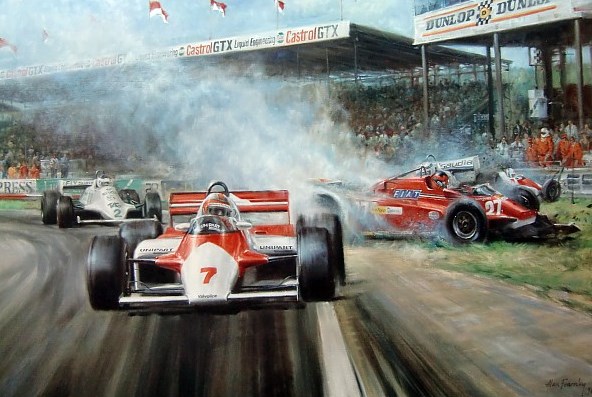 Enzo Ferrari, Mauro Forghieri and all the Ferrari staff just loved the way he drove. Do you think they didn't talk to him as you suggest?
I have said to many people that if Villeneuve had gone to Williams or McLaren or Brabham, teams which would run him, not the way Ferrari used to let him run, he would have been more successful. They didn't use his string well, they just liked him to be Gilles Villeneuve. But the responsibility of the team is to ensure that their driver maximize the opportunity available. In my view Ferrari misused the talent and ability of Villeneuve.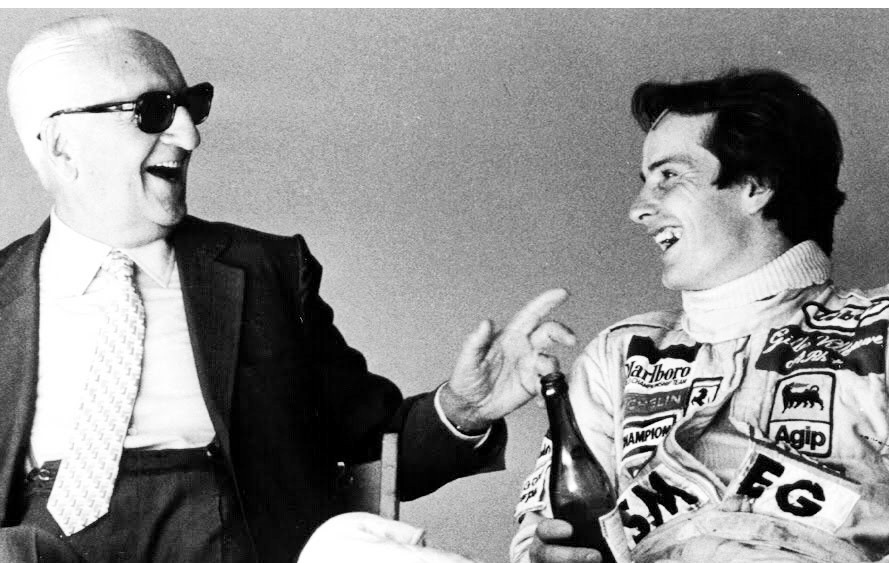 How do you remember Imola in 1982.  Your team McLaren did not participate, but what are your feelings on what happend there?
I watched on television. This race showed me two things. It illustrated that with a better performing car Gilles had a small advantage over Pironi. Didier was much more competitive in 1982 than in 1981. For me it was a surprise. It meant that Villeneuve excelled in a poorer car, but if he had a better car, Pironi was able to match him or was sometimes potentially better. I think that was a frustration for Villeneuve. Secondly, I think, Marco Piccinini, the team manager at Ferrari and Pironi were much more intelligent than Gilles was. I believe there was a shift inside Ferrari to favour Pironi, because Pironi made Piccinini believe in him. Piccinini realized Villeneuve never really understood how to win the Championship. That was a big change and Imola was the race where it was illustrated clearly. During the winter 1981/82 Pironi's position at Ferrari became more and more strong. I believe that Piccinini thought if Pironi had a competitive car, he could win the World Championship rather than Villeneuve. Pironi was extremely ambitious, very single minded, ruthless, intelligent and I think Gilles maybe at this point was naive and not understanding what happens when you get a political driver like Pironi as a teammate. To their agreement, I am not sure how was it exactly, but Gilles believed what was said, but maybe not realizing the different views held by his teammate and more importantly, by the team principal, Marco Piccinini. I am sure Piccinini understood very well what was going on. That's why I believe that the favour at Ferrari was switched to Pironi from Gilles.
When you arrived to Zolder did you sense the tension inside the Ferrari camp?
Frankly, I didn't give a damn. Whatever was going on at Ferrari… if it helps us I would be happy for that. It was an issue between the two drivers. They had their difficulties aboutwho was number 1 or who should have won.
How do you remember the accident scene when you arrived?
It was evident that is was a massive accident and a Ferrari was involved. I saw a heavily damaged car, then I saw that a driver's body was lying in the catch fencing. I got out of my car.  We had to stop since the track was blocked. I walked over and saw it was Villeneuve. His helmet was off. I looked in his eyes and to me… I haven't seen too many dead before, but I felt that's how a dead person looked like…I think in every sense, as I understood, he was dead. I got back to the car, went to the pits and told to my people what happened and then…I had a coffee, I think.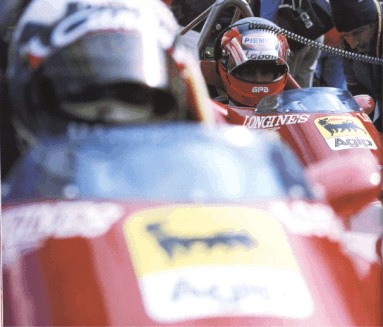 The next day you won the Belgian Grand Prix.
Yeah… But that was my job. My job was not to worry about what happened to another driver. That's always very sad when a driver gets killed, but Gilles, well, I think he took too many risks. This time he had no control over the risk he was taking.
 More than 30 years after of his death Gilles is still a legend. Why?
He surely had a particular style of racing which was to many people an appealing style of racing… But I come from a different opinion. First of all, I think he was a talent completely wasted and lost his life unnecessarily. If they had been a proper team with proper understandings and proper direction from the management of the team, all the skill, talent and ability that Villeneuve had could have been channeled in a much more positive way and he could have been taught, not how to win a race, but how to drive as he should have done. If you see all the great drivers in the history of Formula 1 – Fangio, Clark, Stewart, Lauda, Schumacher, Vettel, these drivers were all intelligent drivers who drove with their head. Villeneuve drove with his heart. In some respect he was the perfect style of driver for Mr Ferrari, because as far he was concerned he preferred a driver to risk everything to give his team success. Other team principals understand that are other ways to win the World Championship. That's why Scheckter was able to win the title – he didn't take unnecessary risks, he didn't drive for the crowd, he drove for the team. I don't know why everybody says Villeneuve was the greatest driver – I completely disagree with that. I think he was somebody who had a huge natural talent and gift, but in this sense he was rather like an entertainer. Gilles appeared to a certain aspect of why people like to watch racing drivers.