Gordon Kirby had the privilege of having a close working relation with Gilles from the beginnings of his career. Even today he has contact with Gilles' family.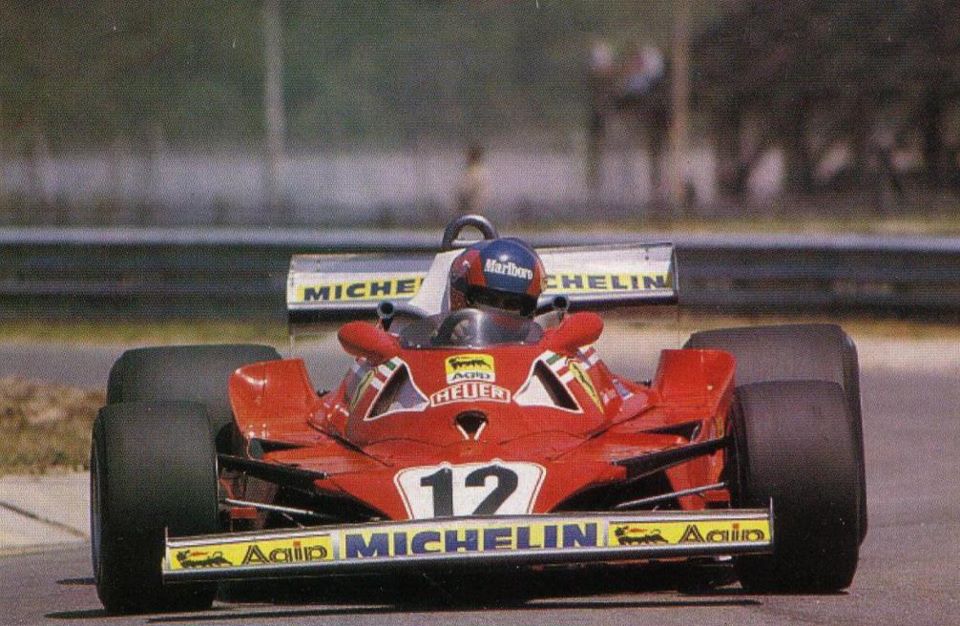 What was the scene in the mid 1970s in the USA and Canada where Gilles made his mark?
Looking back, it's clear now that American motor racing was in its heydays in the '70s. In road racing, we had the Can-Am, Formula 5000 and Trans-Am, plus a thriving Formula Atlantic series, as well as a spectacular USAC Indy car series with extremely powerful & very fast cars. NASCAR was also rolling along very successfully and enjoying it's greatest stars in Richard Petty, David Pearson, Cale Yarborough and Bobby Allison. The Atlantic series took place mostly in Canada but enjoyed a great following and national TV coverage in Canada.
Did Gilles have the same approach to racing that we later saw from him in Formula One?
Yes, Gilles was always a very fast, aggressive driver. In the pre-ground effect Atlantic cars of the mid-seventies he was a joy to watch, sideways most of the time.
Did you see him something special in him at this time?
Yes, we all knew he was something special through his four years, 1974-'77, in Atlantic.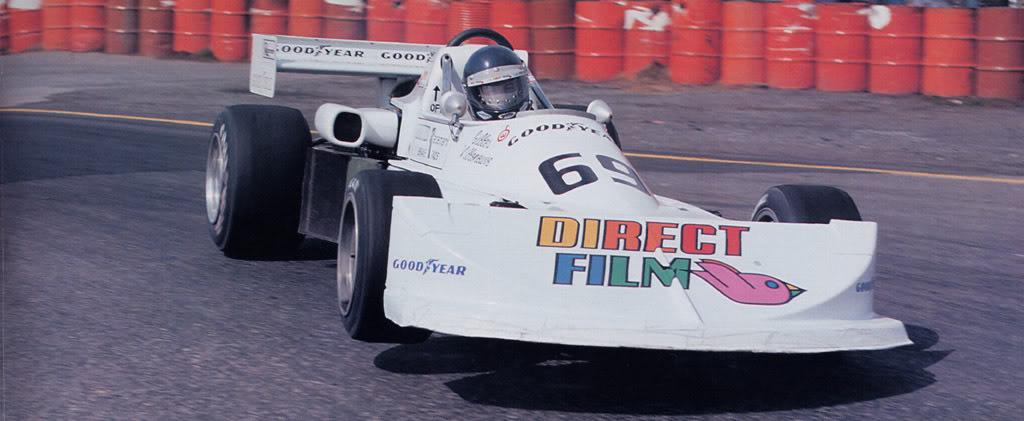 What was your personal connection?
Gilles was a fine fellow as well as a great racing driver. He had a keen sense of humor and was easy to talk to and get know. As the American correspondent for Autosport he knew it was important to talk to me and we enjoyed a friendly relationship. In those days, there were no PR people to get in the way.
Do you have a particular Gilles story?
One of my favorite stories about Gilles comes from St. Jovite in 1975 when he was running his own car. The previous weekend's race was at Westwood in British Columbia and like many of the other drivers and teams Gilles had driven flat-out for three days towing his car from the west coast to Quebec, about 2,500 miles. He was worn out but working late in the paddock one night lining up his car's suspension with one of those old Dunlop gauges. I happened to walk by and noticed he was doing it backwards – easy to do with those Dunlop gauges – and quietly brought it to his attention. He smacked his forehead then thanked me. "I guess I better get this job done and get some sleep," he said, shaking his head. Just an example, of how hard-working and dedicated he was.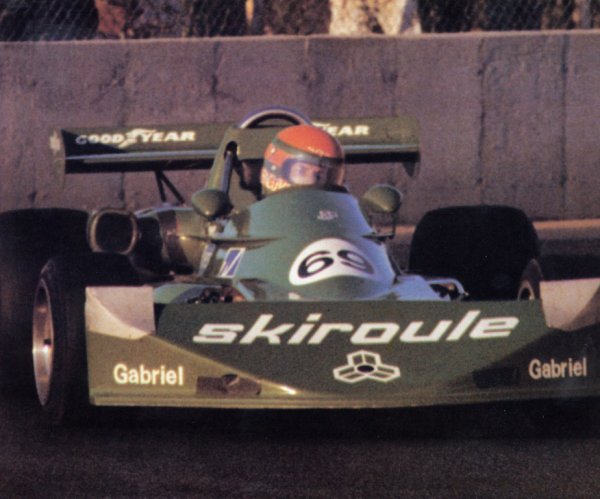 Was it a surprise to you when Gilles got an invite to F1? What did you think of his chances?
All the time through his four years in Atlantic Gilles was aiming for F1. We all knew he would get there and Three Rivers in 1976 when he thrashed James Hunt and Alan Jones was the turning point. James went home and told Teddy Mayer this guy Villeneuve was something else and he should hire him.
His one race with McLaren - was it a hit back back in North America?
Yes, his F1 debut with McLaren at Silverstone was a big hit at home in Canada and among his American fans. Everyone chuckled over how many harmless spins he had in practice and we were delighted but not surprised with how fast he was in the race. It's what we expected from him.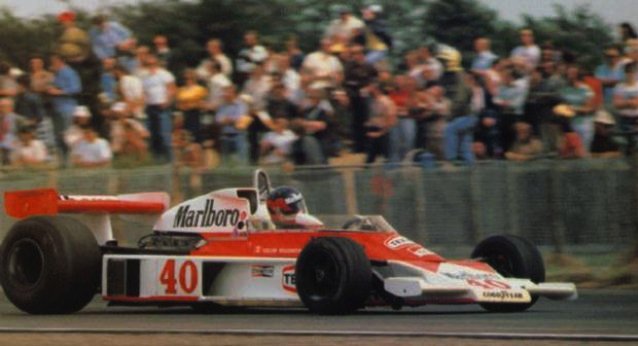 Did you speak to him after his debut in Silverstone 1977?
I spoke him at the Atlantic and Can-Am races he did that year and he was just his usual self: highly-motivated, good-humored and headed for the top.
You were present at the 1977 USA and Canadian GP. What was the mood in the Ferrari camp with their new driver?
I wasn't close to Ferrari so I couldn't judge the mood in the team, but Gilles was delighted to be with Ferrari and raring to go. It seemed like a marriage made in heaven. As Gilles became a superstar with Ferrari I would see him at the Long Beach and the Canadian GPs and he was always the same Gilles I had always known. He used to call me 'Mr. Kirby' and was humble, straightforward and always good-humored. I was extremely proud to witness his great wins in Montreal in 1978 and Long Beach in '79.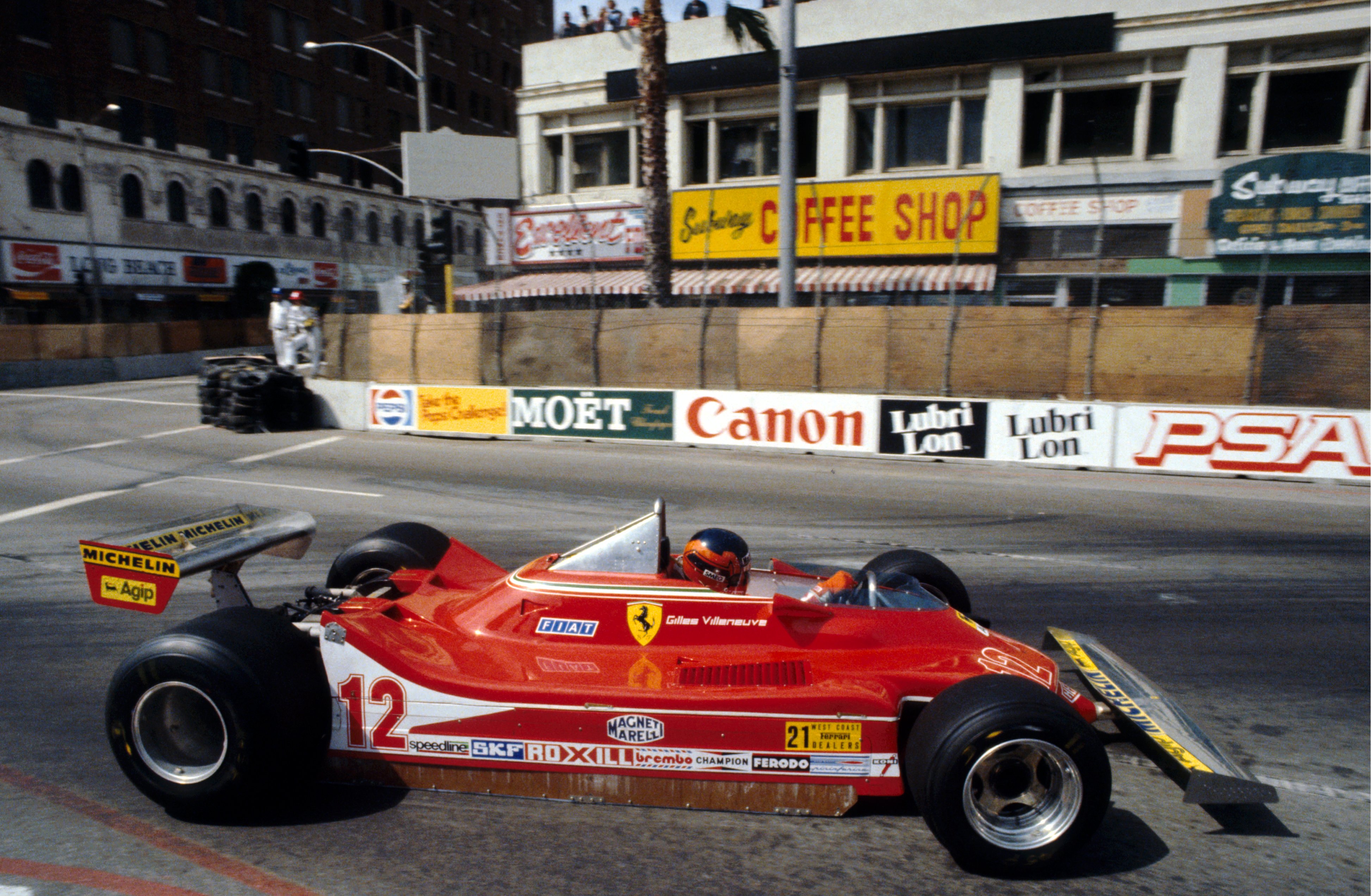 Did Gilles seem to change after moving to Europe?
Gilles remained the same guy he always was and was always approachable. He had a huge fan following in Canada and still does today.
Did the Canadian and American fans consider him as "their" hero?
He was and will always be Canada's greatest racing hero. In America, he was less well-known in his early days because most of the Atlantic races took place in Canada. But his win at Long Beach in 1979 put him on the map big-time in the USA.
What did you think of his progress and his overly-enthusiastic drives? What was his best race or win in your eyes?
Gilles was a racer through and through. He was always going to give it everything he had and that's exactly what he did. He was admired by almost everyone because of that and it an essential part of his legend. I saw him drive many great races, including a bunch of Atlantic races. I remember him coming from the back of the field to win at Mosport and winning his final Atlantic race at Quebec City in 1977 to wrap up his second championship in a row after crashing twice in practice. I also remember him driving the wheels off an evil-handling Wolf Can-Am car in 1977.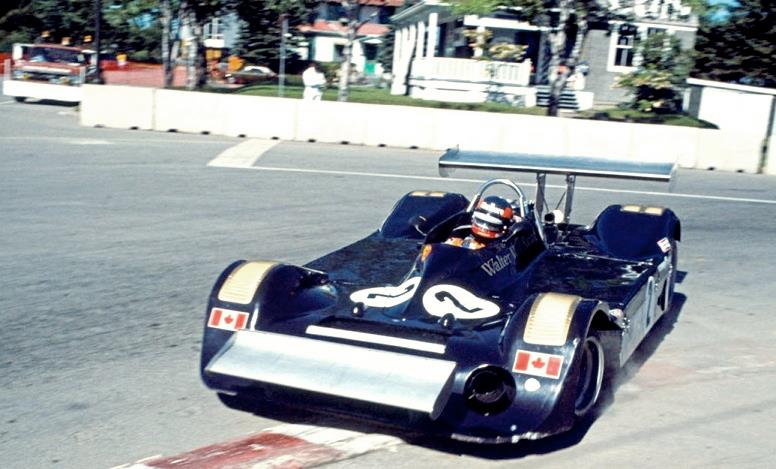 Imola and Zolder 1982?
I wasn't at Imola or Zolder in '82 because I was flat-out covering races here in the US, but Gilles was always at his best no matter what the situation. It was sad that he died amid controversy and displeasure but it's become part of his unique legend.
A legend of yesterday or a legend forever? How do you see his reputation today?
Gilles is a legend forever, like Nuvolari, Rossmeyer, Rindt and Peterson. Some disparage Gilles for always trying too hard and not having enough professional discipline, but it's those very qualities that mean he will live forever in the hearts and minds of race fans around the world. 
You met and interviewed Joann - what was your feelings of her? Is she a fan of her late husband?
Joann is a very good-hearted woman. She was the perfect wife for Gilles and supported him all the way. She was and will always be a fan of his and is proud to have shared some of her life with him.