Jonathan Palmer took part at the first Hungarian Grand Prix in 1986. He drove for the tiny Zakspeed team, still he saw the chequered flag in a very slow car. But he has great memories of that weekend.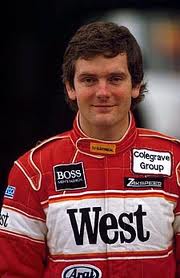 What did you personally think of the opportunity to come with F1 behind the Iron Curtain?
Visiting Hungary in 1986 was an exciting time for all F1 teams as a new circuit, but particularly so for Zakspeed which was the nearest to being a local team, being based in neighbouring Germany, plus our sponsor Reemtsma was based in Hamburg with Hungary being an important market for the West brand.
What did you expect and what did you find here?
I really did not know what to expect, but I had very positive memories of three things that made a big impression; the wonderful city of Budapest, the domination of lots of unusual cars – smoking Trabants, Wartburg and Moskvichs , and most importantly lots of beautiful girls!
How did you like the new Hungaroring?
The track was ok, but quite slow and twisty.  And also bumpy then.  It wasn't the best in the world! It was changed and improved later.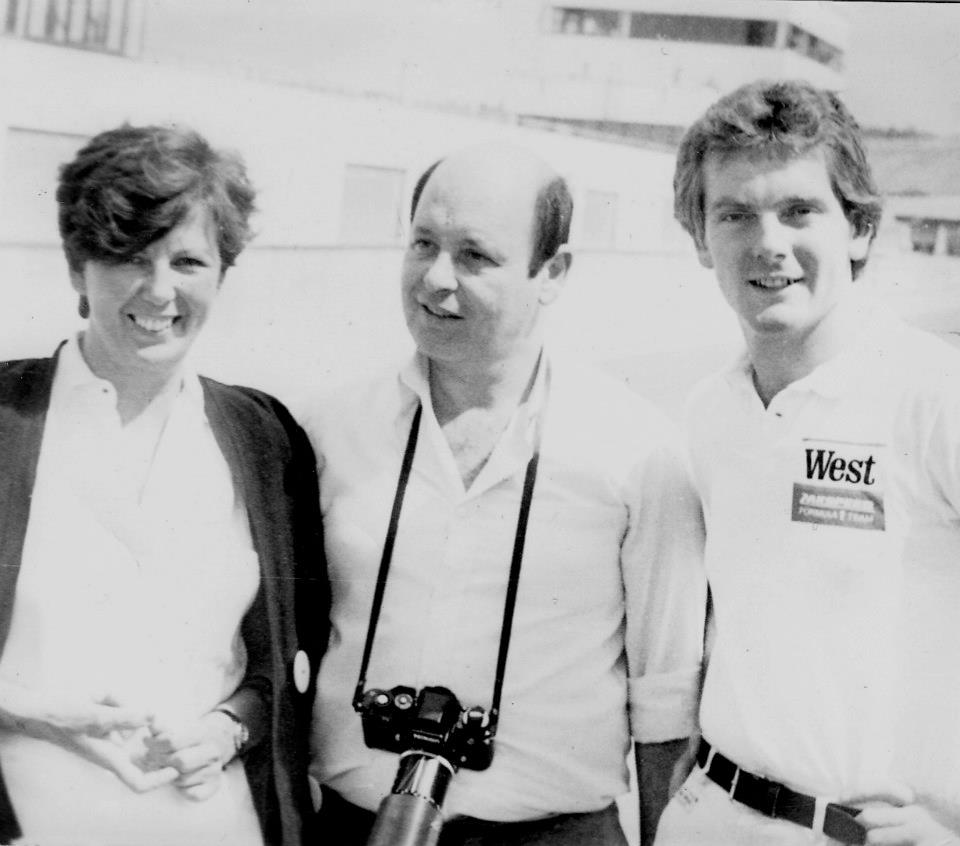 Any special memories of your stay in Hungary in 1986?
The crowds were incredible for the first F1 race and traffic crazy, but we had a police motorbike escorts to get to the airport after the race.  If other cars didn't move out of the way quickly the poor local drivers had a baton banged on the side of the car by the police riders to get their attention!  And at every junction the police riders would stand up on their motorbikes, blow whistles and everything would stop as our cars were let through.  The police were quite amazing and very effective!
How did the Zakspeed team prepare for this GP-weekend?
Hungary was perhaps the second most important race after Germany for Zakspeed, so Eric Zakowski was even more motivated and manic than usual!
Whose idea was to change the West logo to East? How did it come through to the media and fans?
It was my idea!  After I went to Budapest to drive the Zakspeed for the first demonstration laps I said to Eric Zakowski we should change the sponsor name for this race to East to celebrate the first F1 race in eastern Europe and he and Reemstma thought it was a great idea!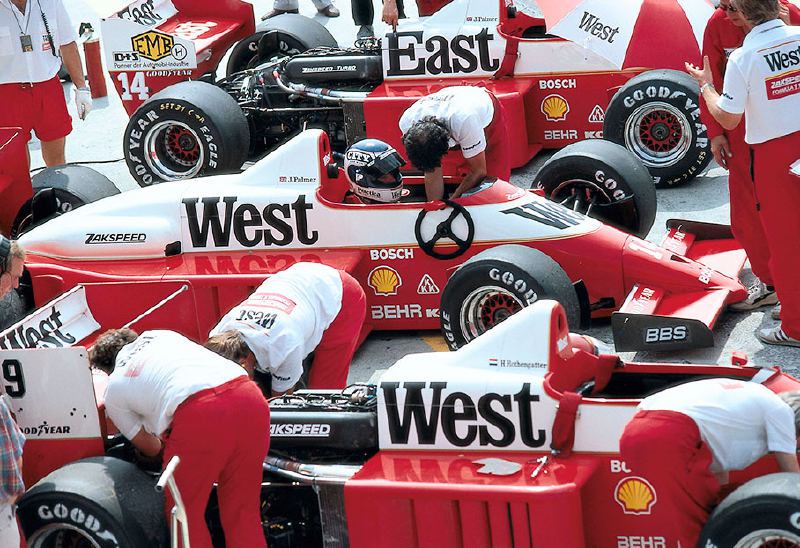 What do you remember of the practice, qualy and race? Finishing 10th was quite a success, wasn't it?
Well it was a success in that I managed to finish the race with the Zakspeed, at a time when F1 car reliability was very poor – it was unusual for more tan half te field to finish. But we had the power turned down so much that I was very slow!