Two weeks ago I made an interview with Jonathan Palmer about his memories of the first Hungrarian Grand Prix. Now I managed to talk to his teammate at Zakspeed team, Dutchman Huub (Hubertus) Rothengatter. I asked the very same questions to him plus one in addition.
What did you personally think of the opportunity to come with F1 behind the Iron Curtain?
For me it was very interesting, because it was the first time over there. I didn't know much about the country, so for me it was all of a surprise.
What did you expect and what did you find here?
I wasn't expecting that it was already that much western-Europe orientated. Budapest was/is really beautifull and we went on the boat on the Danube, so that made it even more spectacular.
How did you like the new Hungaroring?
The circuit was fine. It is not an easy circuit and the only complain was that you were expecting a slightly longer main straight.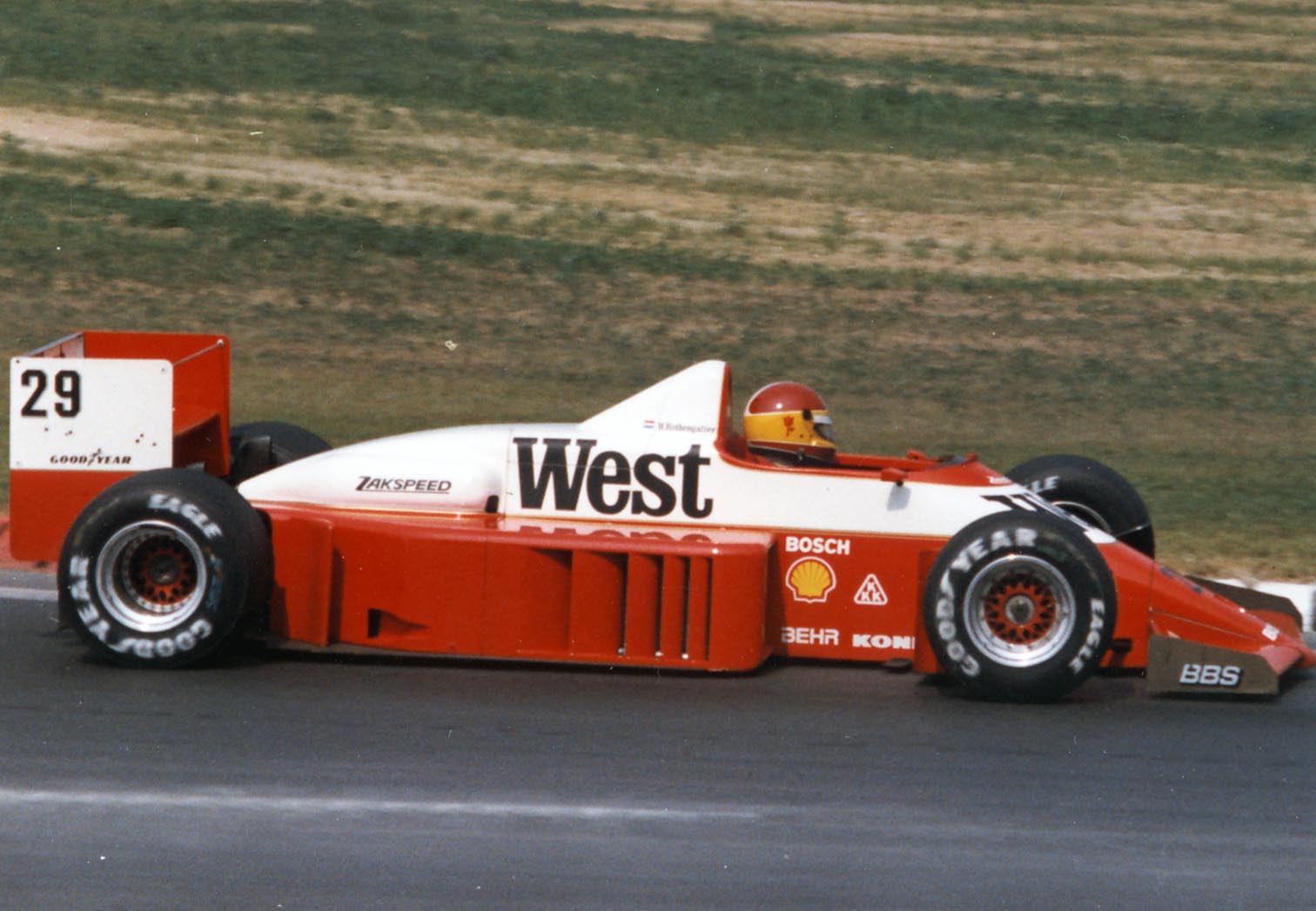 Any special memories of your stay in Hungary in 1986?
I got a few good memories; first of all the really beautiful girls with their "hotpants". Secondly the great goulash-soup and very cheap caviar (I am from holland, you know…;-) Thirdly the fantastic city of Budapest ,with beautiful buildings and the atmosphere of Paris in the 1950's.
How did the Zakspeed team prepare for this GP-weekend?
What I do remember is that we, beside the normal raceweekend-preparations, had to do quite a lot of PR activities. Changing the name "west" into "East" was a great idea, which has to be exploited as much as possible. We got a lot of publicity, which was very good for our sponsors.
Whose idea was to cange the West to East? You drove the East-car already in Germany. 
As far as I know that was the idea of the marketing department of our main sponsor Reemtsma, with their cigarette-brand '"West".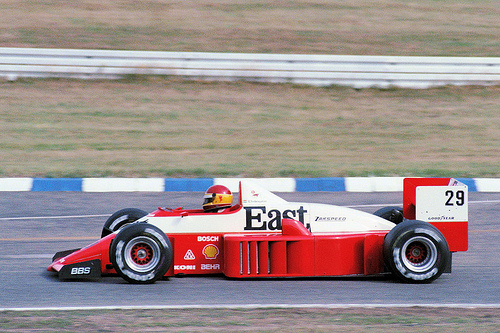 What do you remember of the practice, qualy and race?
I can't remember very well how we performed that weekend, so I am pretty sure it wasn't that great…….!!??….;-)
Almost 30 years later a record braking youngster, Max Verstappen will race in Hungary as a Dutchman. What do you expect from him overall?
Max will surprise the whole world every time. He is by far the most talented dutch driver ever and I am convinced one day he will be F1 world champio (and sooner as everybody will expect). People do not realise how much effort his father Jos and him put in his career, when he was very young. That will pay off in the very near future by winning F1 races etc... He will like the Hungaroring, because it is a twisty circuit like a  "very big go-kart track"…!