30 years ago Ayrton Senna scored his first Monaco Grand Prix win – had he not crashed out in 1988 from the lead he would have won 8 times in a row. 1987 was the beginning.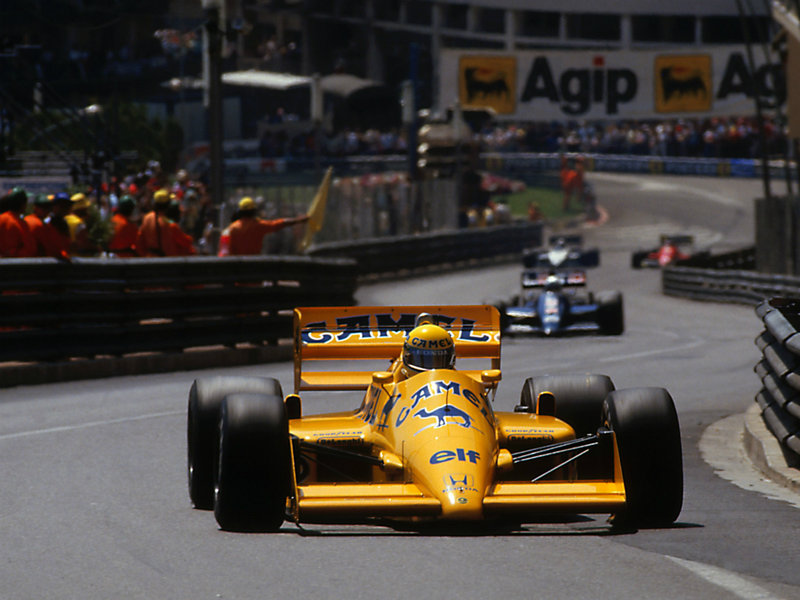 Although, he should have won already at his first attempt in 1984, when in lap 31 race director Jacky Ickx interrupted the rain soaked race in wake of Alain Prost who was under heavy pressure from youngster Senna on the 2nd place in his Toleman-Hart. Then, switched to Lotus for 1985, Ayrton started from pole in Monte Carlo and led the race until a Renault-engine failure.
His day came in 1987, still with Lotus but this time with a Honda-engine in his back.
However, the mass of the field also in this season were the Williams-Hondas in the hands of Nigel Mansell and Nelson Piquet. In this sense it was already a kind of achievement when Senna qualified his Lotus as 2nd between the two Williamses of the Englishman and his fellow Brazilian.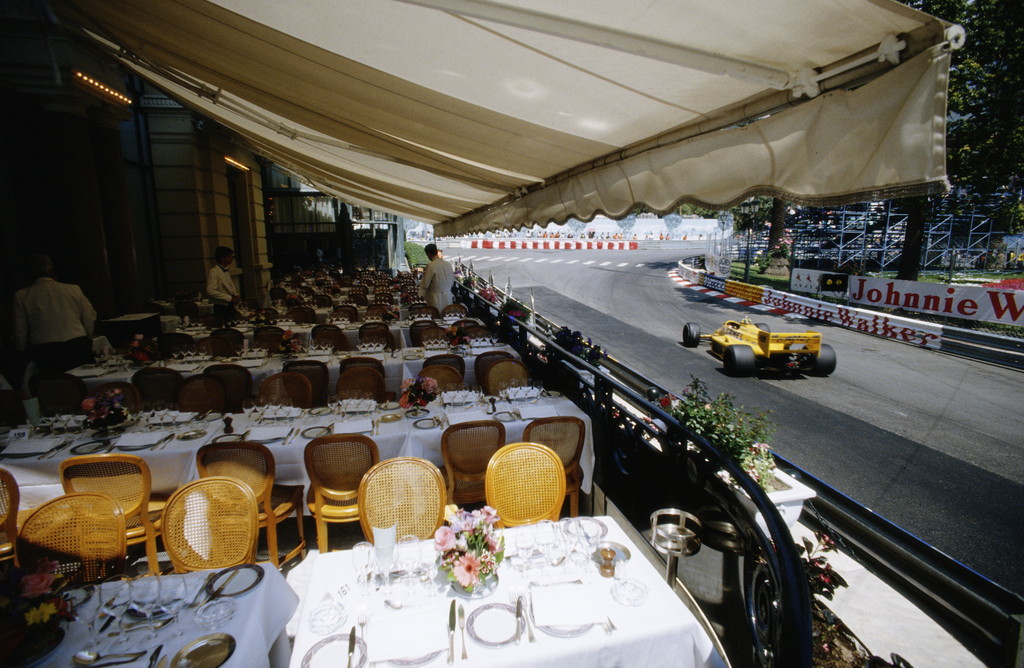 Came the race Mansell drove away from pole and Senna managed hold off Piquet and this was the order they drove in procession.
But Mansell had a terribly bad luck in this season – his march in the Principality was halted at lap 30 when we dived into the pits and his race was over caused by a turbo boost failure.
From this point on Senna never saw back and lived up to the inherited lead and won the Grand Prix ahead of Piquet and Ferrari-man Alboreto.
Among Senna's 41 Grand Prix wins there are 6 from Monaco and many believe he was simply "designed" to this street circuit where he could fully demonstrate his unique abilities in the most desirable racing environment.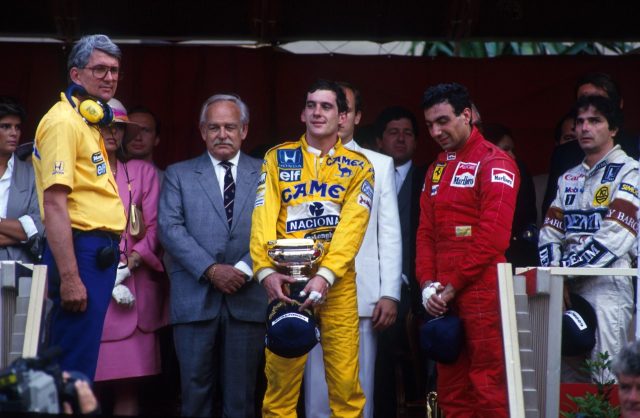 His confession reads as it follows talking to Canadian journalist Gerald Donaldson:
"When I am competing against the watch and against other competitors, the feeling of expectation, of getting it done and doing the best and being the best, gives me a kind of power that, some moments when I am driving, actually detaches me completely from anything else as I am doing it...corner after corner, lap after lap."
Ayrton Senna won the Monaco Grand Prix after 1987 in 1989-1990-1991-1992-1993 – a record that stands even today.
During the coming 2017 Monaco Grand Prix weekend the Fairmont Hotel (previously Leows) at the hairpin pays a tribute to the great Brazilian with a special exhibition to Ayrton Senna who celebrated his first Monaco win 30 years ago.