Ann Bradshaw has been Press Officer at the Williams F1 team since 1985. She has many memories to share on the occasion of celebrating 40 years of the prestigious British team.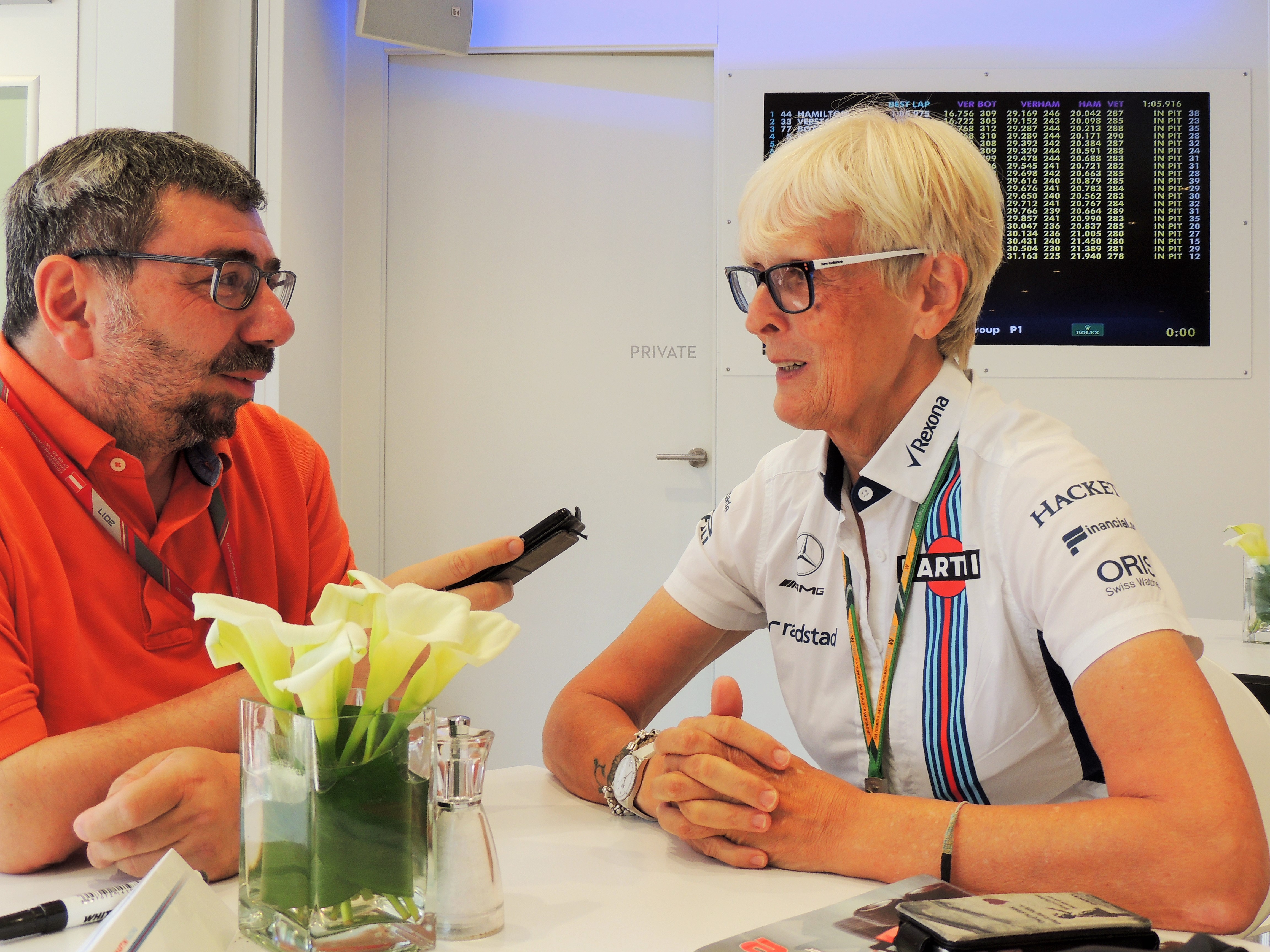 © Enikő Kulcsár
Do you remember when Williams won its first Grand Prix in 1979? Were you in Silverstone on that day?
I wasn't with the team at the time but I was there at the race. I do remember it, because it was great for the team. Everybody knew Williams, also I knew him, because I had already been in the sport, I worked as a journalist. All were happy for Frank because he started with nothing… You can't do this in these days with absolutely no money. But he knew languages, he got sponsors and good drivers. It was a special time, when he first won at this special place!
 When you joined Williams in 1985, they had already been World Champion twice. They had a quite new Honda engine, and Keke and Nigel on the drivers' front. How was the atmosphere in the team?
Yeah, the Honda engine wasn't that reliable, but at least it wasn't in year three of the cooperation, like today with McLaren. But you could feel that Honda would sort out things quickly. We had the Canon sponsorship, I came to the team that way, actually. It was a very intense and interesting period. I knew both drivers pretty well, from their time in Formula V and Formula Ford, and then we had Keke as World Champion already.

                                                                                                                                                           © Peter Windsor
Was it more complex for you to work for a whole team rather than for a sole sponsor?
Yeah, I mean, I obviously did the PR for the team and Canon as well. But, since I was the team's Press Officer, I had to cover everything, for the other sponsors and also the PR for the drivers. It was not as well organized as today. I had to typewrite the texts, I went down and gave them to some journalists and later on I went to the post to send out the press release! The press wouldn't get it until Thursday! If you wanted to write a story, it was not online in two minutes.
You switched teams a few times, to Lotus, to Arrows, but you always found your way back to Williams. What is your relation like to this team, which is 40 years old now?
Well, the roots are that I have known Frank from the 1970s, I think we first met in 1971. Obviously, the highs were the World Championship when I was there, with Nigel, Prost and Damon. The low was Senna, that was terrible. Regarding Hungary: Nigel won the Championship in Hungary (1992), Damon got his first win in Hungary (1993), even Boutsen won there with Senna chasing him for the whole race; actually, they were good friends, Senna and Boutsen, few people knew it. And of course, Damon so nearly won in an Arrows (1997) – so many memorable things in Hungary for me!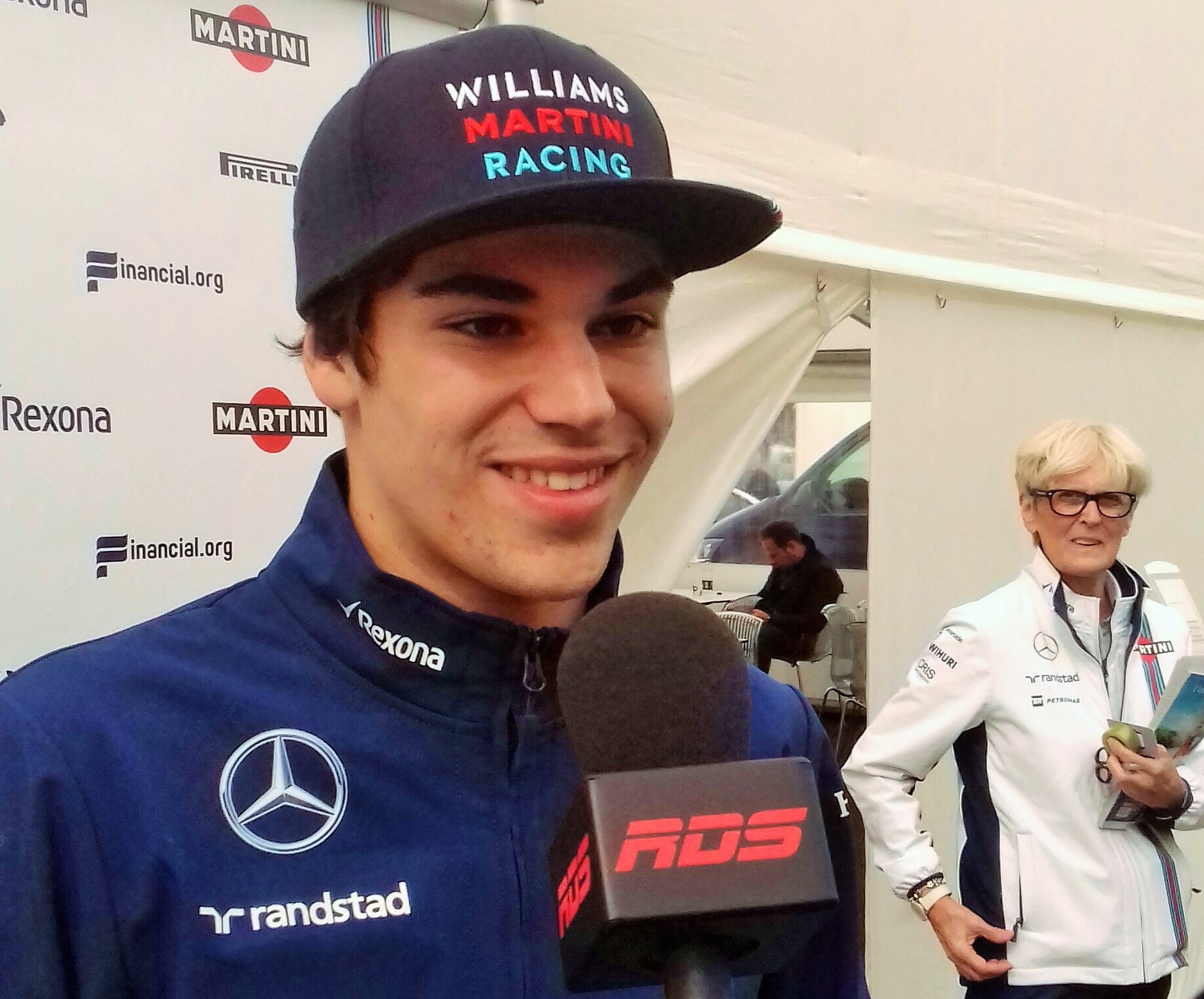 © Enikő Kulcsár
What changed in these 40 years in Formula One?
Well, from my perspective of the media side, possibly there was more respect in the past. But there came bigger sponsors, bigger motorhomes, more and more money… It became more expensive, you need more money to do it. The press is different, obviously because of the internet and social media. But there are many really good things now which I wish I had had 40 years ago!
A brave new world? Do you like it?
Yeah, I like it. It is better now than getting the press release five days later: we have Twitter, Facebook, onboard views, at the end of the sessions or races former drivers talk about them. It is not just watching the race on TV but you are involved, you have everything. It's much more colourful and much more complex.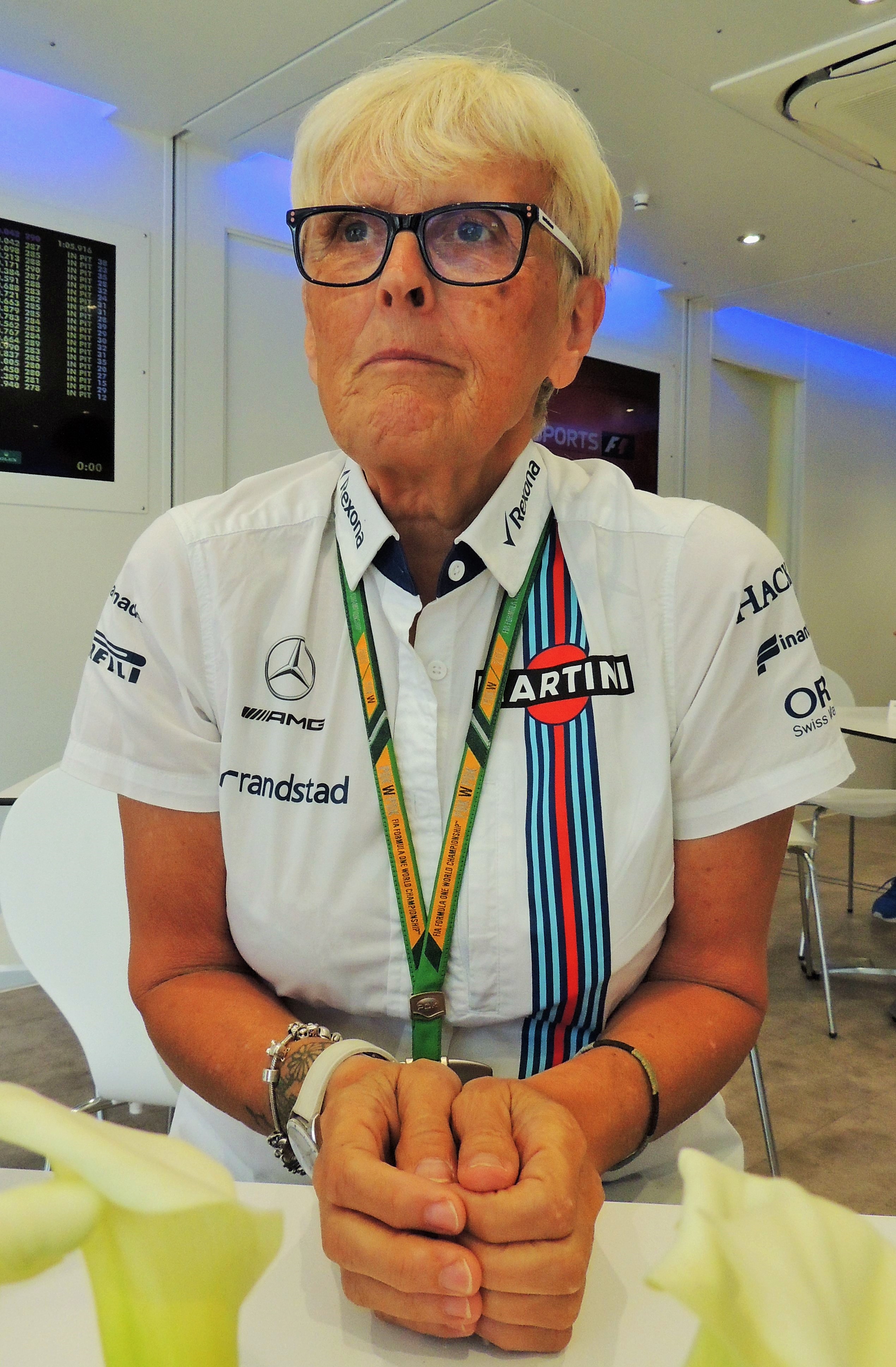 © Enikő Kulcsár
Is Frank Williams still as passionate as you?
Frank's life is his team. We have to be honest, healthwise he has suffered for decades and what has kept him alive is his team. He loves his team, and I would say, for him the most important is not to make the cars quicker or make the drivers quicker, but to have a team around him because it is his passion.