Patrick Tambay was Gilles Villeneuve's closest friend among Formula One drivers. They both arrived in Formula One in the summer of 1977. Five years later, in March 1982, Tambay thought his adventure at the pinnacle of racing was over.  He left the Grand Prix scene and sought employment in other forms of racing. Three months later he returned to Formula One in a manner he never dreamed of...at the wheel of the famous number 27. The car of his dead friend.
When did you and Gilles first meet?
We first met in Trois Riviers in 1976. It was a Formula Atlantic race.  James Hunt was there, so was Vittorio Brambilla. Gilles was running a March car with some kind of film sponsor on it. On one side he was very competitive, but he was also very open and friendly.  He was very good on the track and very nice off the track. I stayed there also for Monday and Monday night after the race. He invited me to his camper for lunch. He had a mobil home and a North American way of doing thing. We shared some very happy and good moments as got to know each other.
What was the common denominator between you that made your friendship possible?
Trust. Openness. I was very impressed by the honest behavior of Gilles. His straightforward attitude. He was gave his friendship so openly. He always had a big smile. He simply trusted people he came in contact with. I intended to do the same.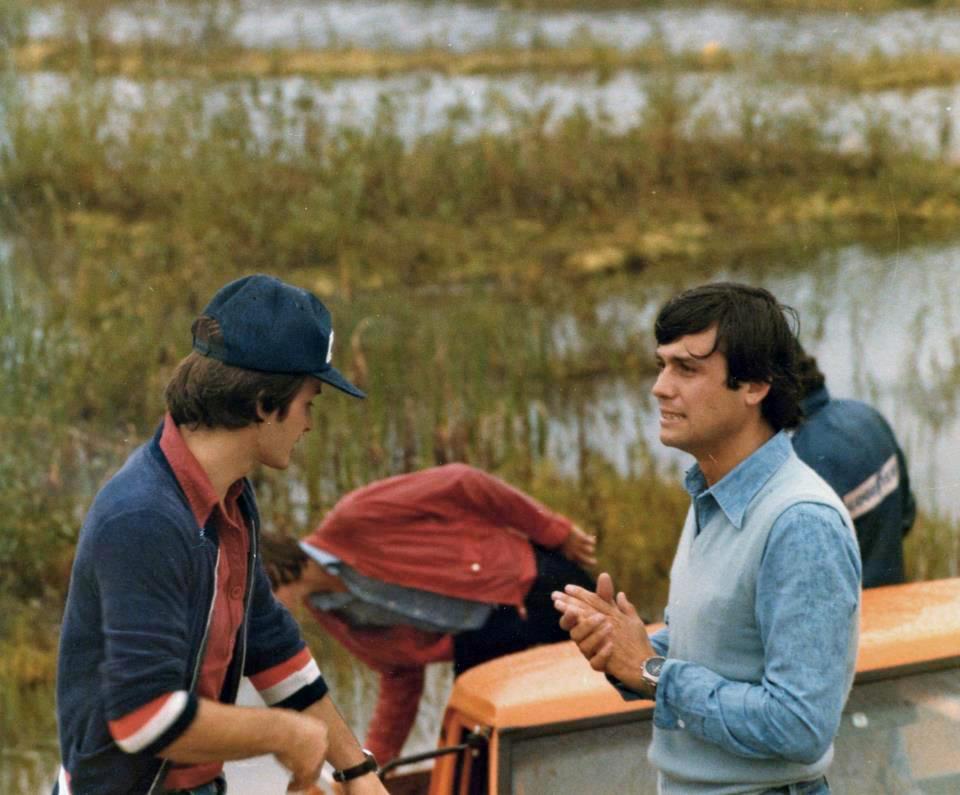 Were you surprised in 1977 that after only one race with McLaren it was you and not him who was given a contract for 1978?
The situation was simple, he did one race with the M23 and although he had an option for more, but he never drove a McLaren again. I had a contract with Ensign.  Honestly, I did not even a contract with them. I had a couple of very good races in England, Germany, Austria and Holland.  It's easy to say now, but I was suddenly the young up and coming driver. Gilles was also one. I must say that I also had a possibility of a Ferrari contract. But I didn't believe it would materialized and the Commendatore really wanted to hire a young man. So Teddy Mayer and John Hogan of Philip Morris convinced me to sign for them after the Tuesday of a Canadian CanAm-race. I had a very solid contract in front of me on the table. I had no agent or anybody to discuss it with. I decided it would be more secure to be alongside James Hunt in 1978 and 1979. It was a contract for two years with an option for one more. On the following day I went back to the States where I met Gilles. I told him that I had the contract with McLaren. I also told him that I knew Ferrari might be interested in hiring a young man to partner Carlos Reutemann. I suggested that maybe he should call Marlboro to get in touch with them.
Did you regret in 1978 and 1979 that you hadn't chosen Ferrari?
In 1978 I did not regret it, but in the following year, yes, tremendously! I was not envious at all. I was happy for my friend Gilles. I even enjoyed watching the race when he was passing or lapping me. His Ferrari was very competitive. I also enjoyed the relationship that he and Jody had. For me it was very hard season in 1979 with a very poor McLaren M28.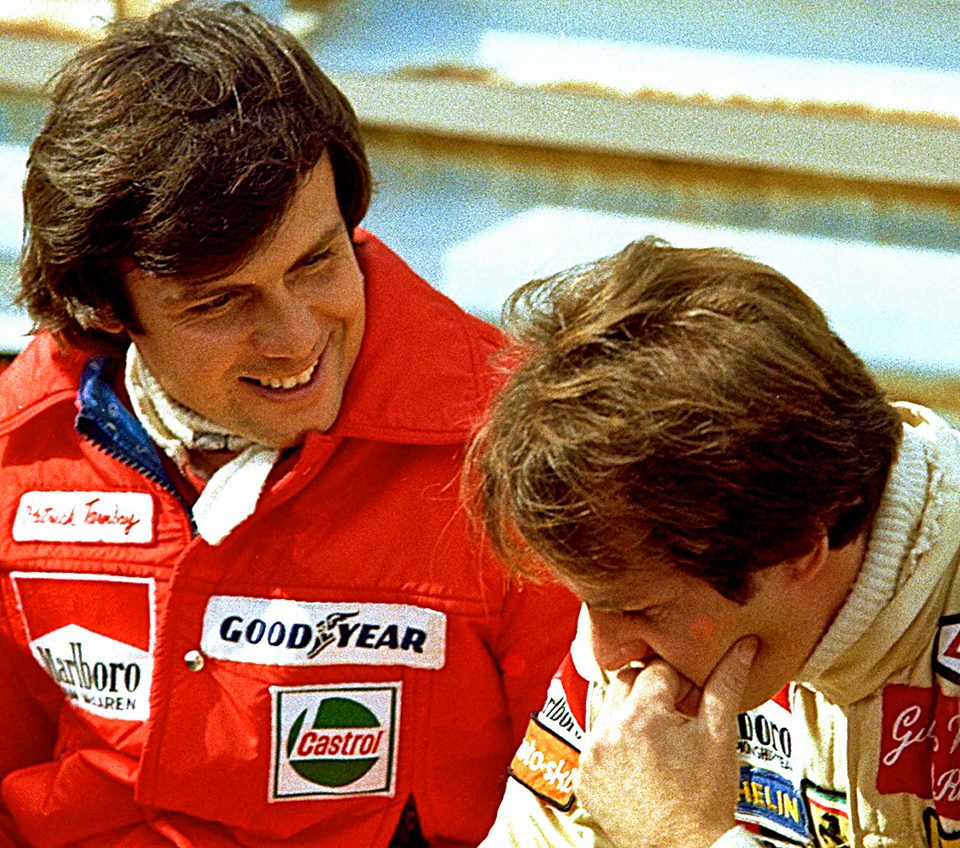 After Gilles accidents in 1977 and 1978, were you concerned he might be fired by Ferrari?
He couldn't have done less. He was doing his thing.  The main pressure was coming from the Italian press. It is the environment they create. But the Commendatore liked Gilles attitude.  He liked the Gilles behavior. He liked the man. He liked the sportsman. He had the final decision. He trusted Gilles so Gilles stayed on.
What was your relationship during these years?
It stayed the same for all the time. Even when we didn't see each other that much he always shared with me his internal and very personal opinions about different things. He didn't change at all. Maybe he was little bit more mature, more serious, not smiling as much.  He got more involved with his role as a leading driver for Ferrari. Our relationship always remained the same...open and close.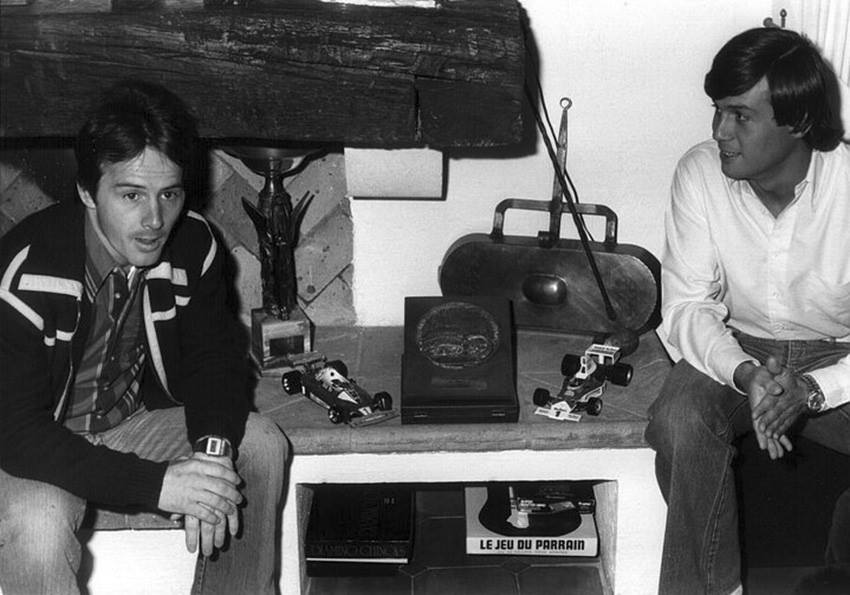 Many say he wasn't out to win the World Championship, but winning the fastest lap and maybe the race. Do you agree?
(Laughing) This was his style! It was his trademark!  It was his attitude! He loved fast cars. He loved owning the fastest lap. He needed a strong car because he was very hard on equipment. His priority was probably to win races rather than to win the Championship. I may be wrong saying that since in 1979 he did very much the opposite by coming second in the Championship what he very possibly could have won. He was a good team mate. He was responsible and professional. OK, he destroyed a lot of cars, but the public, the Italian fans, Enzo Ferrari and also his mechanics gave him credit for his attitude anyway. He was a true racer.
Did you feel that the very strong French F1 family of that time had another close member in the person of this French-Canadian?
We shared the same language. He was a cousin. We always call the French-Canadians our cousin. Indeed he was somehow part our 'family'.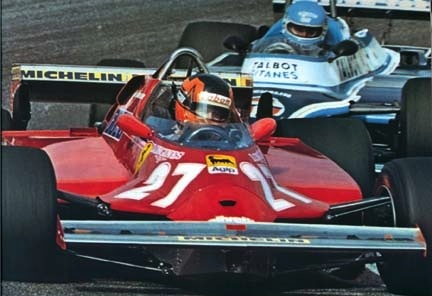 Coming to the hard times:1982. How do you remember that year?
Oh my God…! I still get shivers when I talk about it. The emotions run so deep. It is a long story. In Kyalami there was so much politics because of the superlicense affair. I decided I'd had enough and I went back to America to race in the CanAm series. I thought if I returned I would only drive for Ferrari or Renault. I just left. Then… I got a call from Didier Pironi after Gilles' accident. I don't remember when exactly, but it was quite soon after. He said: "I was asked by the Commendatore and Marco Piccinini to contact you to see if you would take Gilles' place". I was in Hawaii at my mother-in-law's home in Honolulu. I asked for 24 hours to think about it.
What was your main concern in saying yes or no?
There was no big concern, but it was rather psychological. It was very, very emotional for me to imagine that I was to sit in the car of my friend who had killed himself just a month before. It was a very hard decision for me.
What kind of mood did you find in Maranello when you arrived?
Paolo Scaramelli, Tomaso Carletti and all the other guys were deeply sad, but very professional. They were very helpful and very concerned about assisting me to cope with the situation in the best way. They are very close to my heart even today.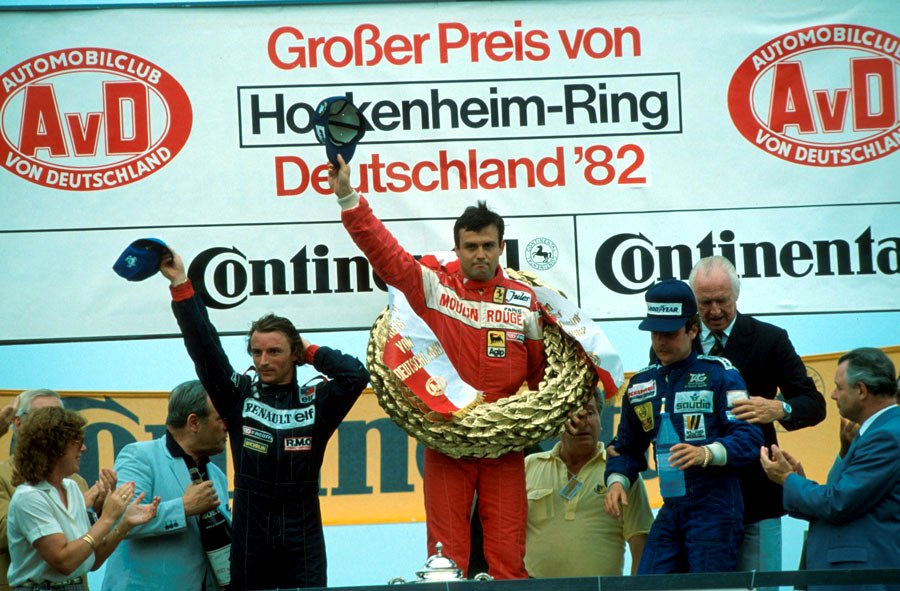 How would you recall the remainder of 1982 – from professional point of view and also from psychological point of view?
Psychologically the weight was doubled when after three or four races with the team Pironi had his accident. It was even more drama. There was the definite possibility I could win the Championship. The way the car was going and the way the races developed with the points leaders changing all the time. I still had a chance and I didn't realize it. Unfortunately, I did not have a manager or an agent or anybody who would just tell me to be careful and go for the Championship. We had lot of stress. There was a lot of tension. All these situations. We'd first run one car, then we'd run two cars, then one car again. There were too many accidents. First Villeneuve, then Pironi, and suddenly they had Tambay who started to winning and scoring podiums. I came back from nothing after just deciding to finish my career and suddenly I find myself in an environment where I was the leader of a top team and I could win races! It was a time of very mixed emotions. I also felt the responsibility of helping the team out of this tremendous depression. It was up to me to pull them out of it. Somehow I didn't notice it. It came in a way that was natural to me. In the end we managed to win the Constructor's Championship despite of all the turbulence.
The last big connection between you and Gilles is surely Imola in 1983. What are your feelings about your historical victory?
Oh, it's so, so, so vivid and present. It is still so strong. It is probably stronger than anything else in my memory! There was a very intense relationship with the crowd. It was intense with the team and with everybody around me. It was a very important moment in my life. Somehow I still live from it, even today. I don't know… but very, very special!