Brenda Vernor first came to Modena in 1962. Here she met the English racing driver Mike Parkes who was driving for Ferrari. At this time she was teaching English in Italy. Piero Ferrari was one of her students. She became secretary to Enzo Ferrari doing his translations from English to Italian for the Ferrari F1 racing department.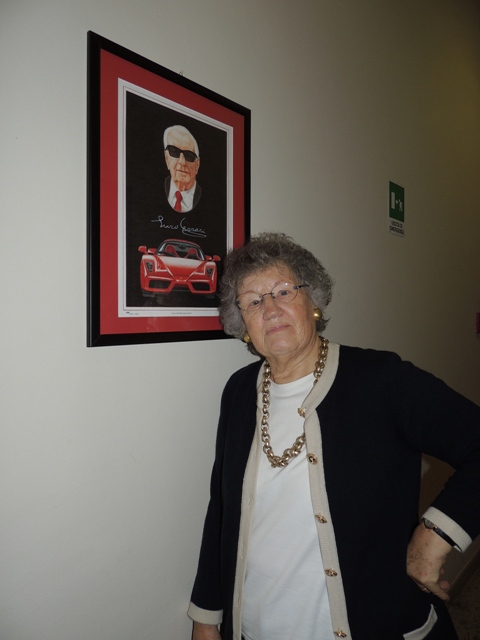 In the summer of 1977 it was evident that Niki Lauda was about to leave. Did you know of the politics and consideration of Villeneuve as a driver for the factory?
Ferrari has always been political, like many other big companies I believe, they were involved all the time. I don't really know, I don't think Niki was very happy at the time. The 'Old Man' had heard about Gilles, for whom he always had a soft spot. He liked drivers who had a lot of go. However I was never involved in these discussions, it was not part of my job. I was only a secretary!
 
When did you first meet Gilles?
When he first came to the factory. He was an introvert. He didn't like to talk too much , but with me this was not the case. He was like a younger brother for me. We had a very good friendship and we got on very well.
 
How was Gilles when he came to Maranello during his Ferrari years?
For example everything in August is closed here in Maranello even the hotels. He was here  testing for a couple of days, so he asked me if I had a bed in my house to which I replied 'Of course' so I gave up my bed for the night, but it was a privilege to have him at my home. I cooked dinner for him and after he went into the sitting room to study. At this time he was taking the exam for his helicopter's licence. He went to bed early and got up early the next morning, had a shower, a glass of water and off to Fiorano to begin testing again.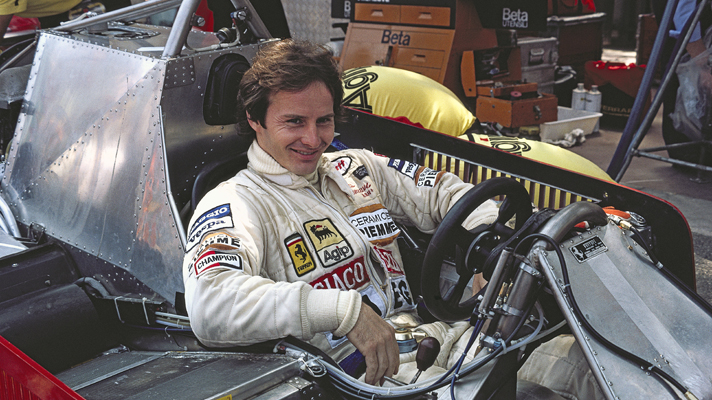 How did you see Gilles' teammate, Scheckter?
Between Gilles and Jody there were never any problems. They were very good friends and discussed everything together. I think they were the best couple of drivers in Formula One that I have ever known. Jody was less of an introvert. He was always good fun. They laughed a lot together. However, Jody always told Gilles that he would never win a World Championship the way he drove, because it was not only winning races, but gaining points that counted. But Gilles was Gilles, give him four wheels and a steering wheel he would drive anything until it wouldn't go anymore! This two men were really special. They worked hard, but knew how to enjoy themselves. They use to come into my office and take out the tape from my typewriter, close all my drawers in my desk and throw the keys away or hide them somewhere. I had to call them at home in Montecarlo to find out where they had put them!
 
Gilles and Maranello – was it a special relationship?
Everyone loved Gilles. Everyone. When he died someone, a fan of course, wrote in the middle of the road outside the Ferrari factory 'Gilles forever, we love you'. If you go to the road which leads to Fiorano, a road which is named after him, you will find  a monument to him. Every day someone places fresh flowers on it. I think he was one of the most loved drivers we ever had.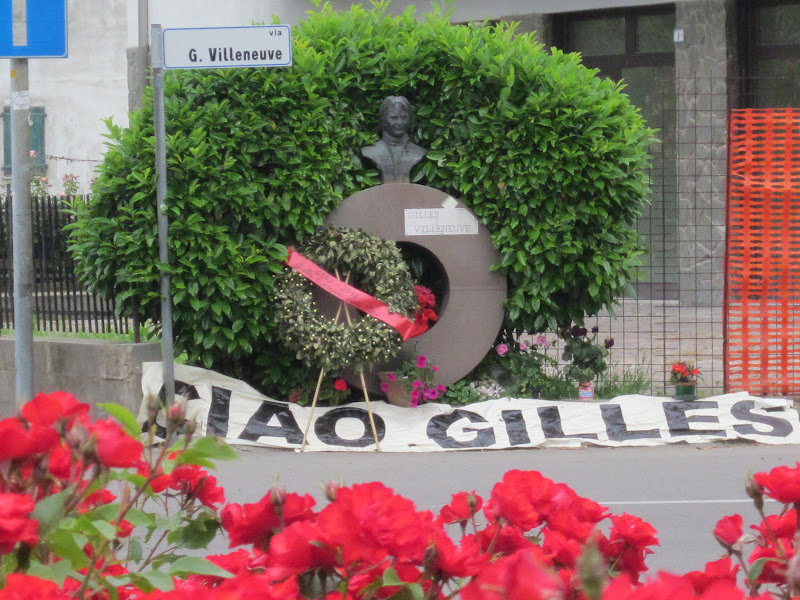 Did you ever go to the races with the team?
Sometimes. I went to the Canadian Grand Prix, the South African and Detroit. I also went to Imola. I loved Imola because it is an easy track to get in and out of, unlike Monza. On the other hand I was needed at home. Enzo Ferrari never went on holiday therefore could not understand why anyone else ever wanted to either. Once I went to Silverstone without asking him and he wasn't very happy about that...I never did this again. I never went somewhere without asking his permission.
 
After Jody came Pironi. What are your memories of him?
I liked Pironi. I liked all my 'boys'. We called him 'Ciccio Bello' because he was well built and of course a handsome man. Everything was alright between Gilles and Didier before the race at Imola. I don't know what happened, what Didier thought, what they were thinking at the pit wall, but after that race it was finished between them. Everyone was upset in Maranello, but I have never known what really happened. They never discussed things like this with me. As I said, I was only a secretary! It was a pity because to see how they were before Imola and how they were after was very sad.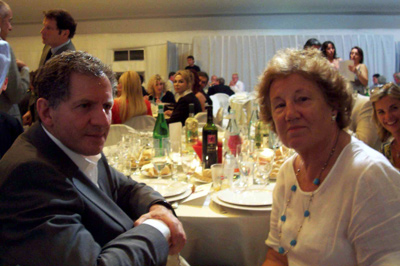 Only thirteen days later came Zolder….
Yes, I was wondering because Gilles was in a different state of mind at that time. We know the story that Didier went a couple of seconds faster than Gilles in practice and I think that Gilles was angry to think that Didier was in front of him and that is why he wanted to go out again and beat him.
I don't know, but maybe they should not have let him out in his state of mind. I suppose it's destiny...everyone has a number and when it is your turn there is nothing you can do about it.
It was the same when Michele Alboreto died. I heard the news from the TV. I couldn't really believe that it had happened. I suppose one should not get too close to these people because one suffers even more. My only regret regarding Gilles is  that I was not able to go to Canada to attend his funeral.
 
It was the last big tragedy in the life of Enzo Ferrari. How did he take it?
I don't know. He never said anything. In the sense of fatal accidents he was very quiet. He continued on every day with racing.  Even if one does not want to hear this, but when you loose someone dear to you, life has to continue, there is nothing you can do to bring these dear ones back.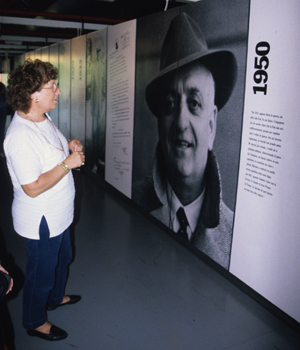 Do you have a special personal memory of Gilles?
When the microwave oven first came out Gilles wanted me to have one. But unfortunately he died before he could give it to me. The firm who made them was a sponsor for Gilles. They sent me a microwave after his death. They said this was one of Gilles' last wishes. I still have the letter.
 
If you look back to all the Ferrari drivers in the past 50 years you worked with Ferrari – how do you see Gilles amongst them?
Oh, they are all my boys. I loved and still love them all. Maybe one is funnier than the other and maybe one is nicer than the other, but all in all they were all the same for me. I have experienced different opinions, when a driver is good and wins they are on top, when they loose, they are down. But not for me, if you are on top, you are on top. If you are down, then you are down.  I don't care if they loose or win. They are the same persons to me. Fortunately I still have good contact with many of the drivers I took care of; Jody Scheckter; Stefan Johansson; Rene Arnoux; Patrick Tambay; Gerhard Berger; and Jean Alesi. I was fortunate enough to be in the Racing Department of Ferrari at the right time. I was privileged to work with and for a wonderful man...an intelligent man. We had our ups and downs, but it was a fantastic time.