In this new serial I try to rediscover the history of the first Hungarian Grand Prix which was held in 1986. Luckily, many protagonists are still available for their memories about this historic event.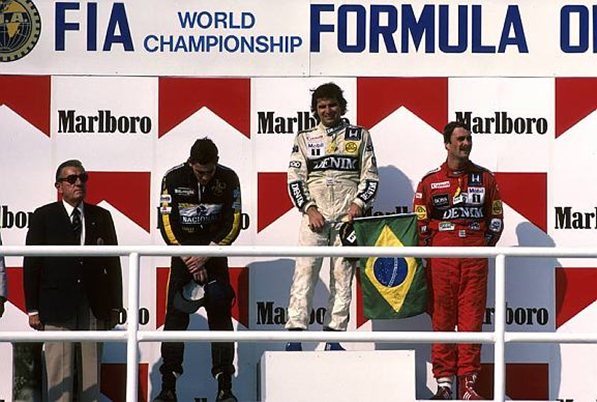 It's about 1986 when we had the first Hungarian Grand Prix. How do you remember this special occasion?
Well, it was an interesting concept because the Eastern Block was still part of the Soviets. But in racing actually nothing surprising. It was a very nice to arrive there because the circuit was very good. Budapest is interesting and the country has a famous history because of 1956. It had a very good impression.
So you did like the circuit immediately?
I liked the circuit. It was interesting for me since all the other circuits were regular racing circuits for all the drivers but this one was new for everybody. I made my best qualifying position for the Hungarian Grand Prix! I think, I qualified 8th.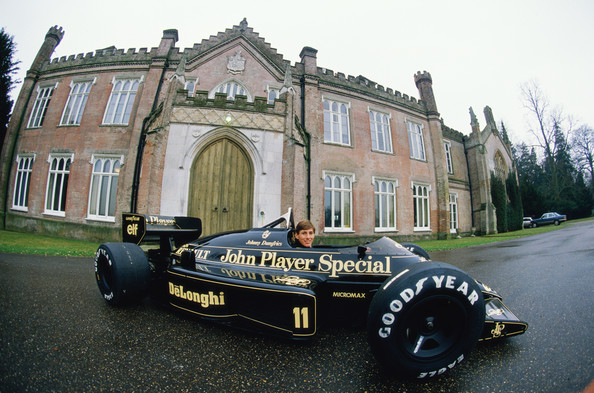 And also in the race you did quite well, earning your first points here in Hungary.
Yeah, with a 5th place. But it was tiring, it was very hot, the circuit is quite physical.
Did you do any special preparation for this race?
No, no. It was always the same for every race. Obviously, the most of the physical training is in the winter and then continue a little bit depending on the racing schedule. But anyway, when you are racing 17 Grand Prix and you travelling then there are not so much time for other trainings. So, normal preparation, good food, then relax a little bit. Normally, when we go to a circuit we always walk round or drive round in a hired car. And obviously, in Hungary that was really necessary because nobody had seen the track before.
How was that time, August 1986 your situation at Team Lotus? Beside Ayrton Senna?
I didn't feel very secure in the team. On my car I had many mechanical failures therefore there were already many races I had not finished. It was not easy to be the teammate of Senna. So, I was unsure of my position for the following year. Not the best situation for a driver!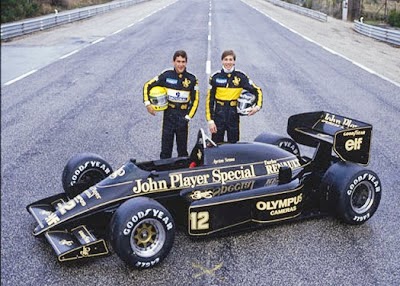 Did this 5th place help you a little bit? At least for your mood?
Yeah, for sure. At least it helped my mood … (laughing). May be not more.
You said, Senna was not the easiest teammate. Can you describe it?
He was focusing on his self, but I also was focusing on myself. This is sometimes the way it work in a team. I had to concentrate on my job. I suppose, what it made a little bit difficult, was I knew that the maximum focus was on his car. He already had a good track record and I was a new driver, so…
And he didn't allow Lotus to sign Derek Warwick at the beginning of the season, this is why you get your chance!
Well, this is not sure. Nobody had confirmed it to me. I don't know…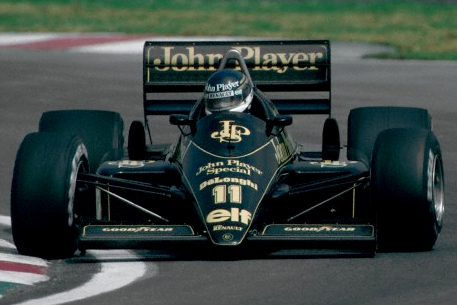 Any other special memories of this first Hungarian Grand Prix?
Well, to finish 5th made me very happy. I felt I should have finished 4th, but I remember I was very tired towards the end of the race. I think, Johansson was catching me and I made a mistake which allowed him to get past. But I also remember meeting a very interesting old woman who had known my grandmother, many-many year previously.
Who was she? A Hungarian?
Yes, she was, I believe, an interpreter for the race organizers. She was a very nice person, and she knew my grandmother from, may be, from the 1930s… That was very nice! But sadly I cannot remember her name.